While the doors to our beloved venue remain closed and the whole world as we know it seems to have turned upside down, we wanted to continue to do what we love doing! So…. we are very proud to present "Virtually Green Note… in the round"… a series of specially-curated, unique online musical events that will run every Wednesday and Friday evening at 8pm (UK time), streamed live to our website, our YouTube and Facebook page.
If you watch this show (and are able to) we would like to like to ask you to make a donation via our PayPal link and support the musicians during this difficult time. All the money raised for each show, will be divided  between the venue and the three artists playing on this date. Please know that we, and all the musicians involved, are incredibly grateful for the support of music-loving audiences… and it enables us to keep doing what what we do!
Suggested donation £10, but any donation will be much appreciated. Thank you!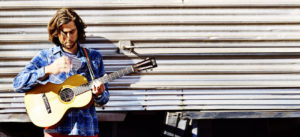 DAVID BERKELEY: Songwriter and author David Berkeley writes songs capable of both breaking and mending the heart. The San Francisco Chronicle calls him a "musical poet," and the New York Times praises his "lustrous, melancholy voice with shades of Tim Buckley and Nick Drake." He was a guest on This American Life, and he's won many songwriting awards and honors including ASCAPs Johnny Mercer Songwriting Award. Berkeley has released six studio albums, one live album, and authored two books. His 2017 release was a never-before tried concept: a novella comprising ten intertwining stories and an album of ten accompanying songs (one for each story). And his 2018 EP contains some of his most relevant and powerful music yet, a set of political love songs called The Faded Red and Blue.
David Berkeley's gift as a songwriter and storyteller is that he sees both the tragedy and comedy in life, managing to both reveal the sorrow and the blazing beauty at the heart of the human condition. It's a duality that audiences experience at all of Berkeley's shows as well, as he tells uproarious stories between cathartic songs.
Berkeley lives with his wife and two boys in Santa Fe, New Mexico, USA. In addition to his solo career, he is also one half of the wildly creative Trans-Atlantic costumed duo Son of Town Hall who just released their debut LP to wide praise. Berkeley's music has also been remixed by many of the world's top EDM DJs. He tours extensively all over the country and world and has opened/toured with Dido, Don McLean, Ben Folds, Billy Bragg, Ray Lamontagne, Nickel Creek and many more. He was a Kerrville New Folk winner, a New Song and Rocky Mountain Folks Festival Finalist. He's performed on Mountain Stage, The World Café, the Sundance Film Festival, South by Southwest, XM Loft Sessions, Acoustic Café, to name a few.
"If you're into literate soulful singer songwriters, David Berkeley is the Gabriel García Márquez of beautiful-voiced troubadours." – KRUU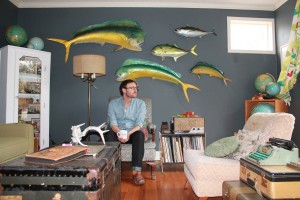 ROBBY HECHT: Robby Hecht is a modern folk musician-of-all-trades: singer, songwriter, congenial collaborator to some of the biggest up-and-coming names in the genre, celebrity to some, generally decent human.
His music blends nostalgia with unabashed honesty: 1970s golden era of folk meets personal confessions of the Facebook era. He turns a lost battle with alcohol into a powerful country duet, weaves 2,000 years of history into a sparse musing on morality, and transforms insecurities left over from broken relationships and mental illness into deceptively catchy melodies.
Motivated by both his love of songcraft and his ineptitude at competitive sports, Robby has won over judges at several major performing songwriter competitions including those held at the Kerrville Folk Festival, Telluride Bluegrass Festival, and the Rocky Mountain Folks Festival. "Eventually I had to move on from contests and be a real singer-songwriter and do booking and marketing and stuff," he says. So he did: In 2014, his third studio album, Robby Hecht, got him featured on NPR's Mountain Stage and was praised as "songwriting of the highest quality" by The Telegraph in a five-star review. And his 2017 single "The Ends And The Means" was recently featured in the nationally acclaimed fiction podcast Welcome To Night Vale.
Robby is also a prolific songwriter as a collaborator. His songs have been recorded by a number of other artists including Meghan Linsey, Jennifer Knapp, Nora Jane Struthers, Liz Longley, The Steel Wheels, and Amy Speace, among others. He often teams up with Nashville singer-songwriter Caroline Spence, writing and performing songs with goosebump-inducing harmonies. Their first full-length album, Two People, was released in the summer of 2018.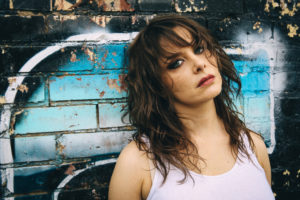 BECKY WARREN: Becky Warren is a Nashville-based Americana/rock artist with two concept albums about people who are often viewed as 'other'. Her first solo album, 2016's War Surplus, was partly inspired by her own life and told the story of an Iraq War vet and his girlfriend. The record earned her a Veterans Day feature on NPR's All Things Considered, a regular opening slot with The Indigo Girls, and an A rating from the dean of American rock critics himself, Robert Christgau. Her second album, 2018's Undesirable, tells the stories of Nashville's street paper vendors—all of whom have experienced homelessness. Rolling Stone declared it "Gritty, gutsy and politically potent country-rock with strong storytelling chops."