While the doors to our beloved venue remain closed and the whole world as we know it seems to have turned upside down, we wanted to continue to do what we love doing! So…. we are very proud to present "Virtually Green Note… in the round"… a series of specially-curated, unique online musical events that will run every Wednesday and Friday evening at 8pm (UK time), streamed live to our website, our YouTube and Facebook page.
If you watch this show (and are able to) we would like to like to ask you to make a donation via our PayPal link and support the musicians during this difficult time. All the money raised for each show, will be divided  between the venue and the three artists playing on this date. Please know that we, and all the musicians involved, are incredibly grateful for the support of music-loving audiences… and it enables us to keep doing what what we do!
Suggested donation £10, but any donation will be much appreciated. Thank you!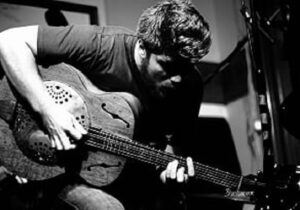 MARTY O' REILLY Just when you think American roots music should be relegated to the dusty confines of a purist's museum it will surprise you with a paradigm shift. Take Marty O'Reilly & the Old Soul Orchestra— passing through tradition, stumbling upon innovation, proving that old souls can be creatively fresh.
The Santa Cruz, California-based artist's latest, Stereoscope, marks an evolutionary leap in a journey of artistic identity and song-writing maturity. Here, Marty homes in on his signature cosmic roots aesthetic, brimming with cinematic songcraft, impressionistic lyrics, clever arrangements, telepathic ensemble interplay, and soulfully world-weary vocals. Imagine the delta blues reprised by psychedelic indie rockers.
Stereoscope is no doubt a milestone entry for Marty O'Reilly, offering forth his most assured and mature release to date. "We put our heart and soul into this album," shares Marty. "It's the album I've always wanted to make— one that ten years later I can still be proud of. Making it has made me feel whole, and brought me a lot of joy."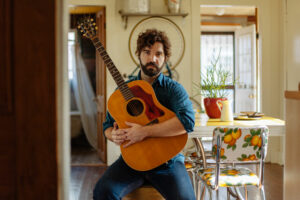 ANDREW DUHON is a songwriter from New Orleans who's been touring the US and UK for more than a decade.  His second album, "The Moorings" was nominated for a Grammy in 2013 for "Best Engineered Album".  During his lockdown, Andrew has released 21 brand new songs thus far as "Quarantine Videos" as well as several more on his Patreon page, and will be recording a new album in November.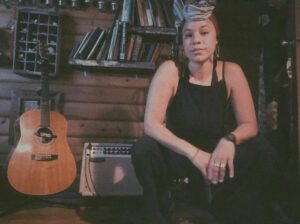 VANESSA MAY is a singer/songwriter and musician born and based in California. She is best known for her contribution to and membership in Rainbow Girls, a folk feeling trio also based in California. Her own project is inspired by a broad spectrum of America's music, her work explores the spaces between self and other. The conversations had within the music breed a gentle catharsis for those who choose to listen with eyes closed and a heart relaxed.