While the doors to our beloved venue remain closed and the whole world as we know it seems to have turned upside down, we wanted to continue to do what we love doing! So…. we are very proud to present "Virtually Green Note… in the round"… a series of specially-curated, unique online musical events that will run every Wednesday and Friday evening at 8pm (UK time), streamed live to our website, our YouTube and Facebook page.
If you watch this show (and are able to) we would like to like to ask you to make a donation via our PayPal link and support the musicians during this difficult time. All the money raised for each show, will be divided four ways, between the venue and the three artists playing on this date. Please know that we, and all the musicians involved, are incredibly grateful for the support of music-loving audiences… and it enables us to keep doing what what we do!
Suggested donation £10, but any donation will be much appreciated. Thank you!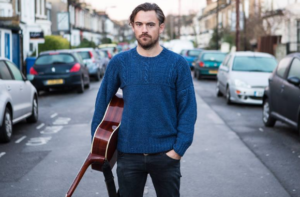 OUR MAN IN THE FIELD: Think of Our Man In The Field – AKA Alexander Ellis – as an independent correspondent, with his works dispatches from his travels. So classically crafted are Ellis' songs that you could be forgiven for thinking you've heard Our Man In The Field somewhere before. He takes inspiration from the alt-Americana and Caledonian soul stylings of Van Morrison, Neil Young, Creedence Clearwater Revival, Ryan Adams and Wilco. His own sound is undefinable yet familiar- its introspective, intimate and deeply soulful style stands comfortably alongside modern day artists Ray LaMontagne, Damien Rice, Foy Vance and Joe Purdy.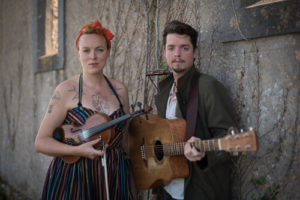 A DIFFERENT THREAD: A Different Thread is the collaboration between Robert Jackson from Lichfield, England, and Alicia Best from Durham, North Carolina, USA. Both traveling songwriters in their own right, they first met while busking in Galway, Ireland, back in 2016 and have been on the road together ever since.
Pulling from their respective roots, Best and Jackson have developed a sound that embraces elements of country, 70s' folk revival, and piedmont blues as well as traditional English, Celtic, and Appalachian folk.  Their blend of intimate, raw vocals with atmospheric instrumentation is reminiscent of Gillian Welch and Dave Rawlings, while offering hooks in the style of folk-rockers like The Cranberries and The Lumineers.
The duo officially formed after winning Shrewsbury Folk Festival's open-mic competition in 2017. Following the release of their debut album 'On A Whim' they went on to land interviews and live sessions on both the BBC and NPR radio. Their song, Potter's Field, reached the semi-finals in the International Songwriting Competition (ISC) 2019 and through extensive touring, they have garnered a loyal following across the UK, Europe, the US and Central America.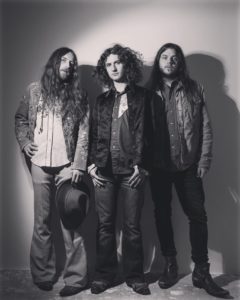 THE GOAT ROPER RODEO BAND: With just an upright bass, two old guitars and a bucketful of aching harmony, THE GOAT ROPER RODEO BAND are preaching 'Country Blues' like you never heard… It's up, it's down, it's soft and loud, it's dark and lonesome too, there's hurt and shame and some mean old pain but there's love in what they do! There's a hint of Gram, a sniff of Dylan and a twist of Waylon's blues … Simply put, it's exactly what it says on the tin.