While the doors to our beloved venue remain closed and the whole world as we know it seems to have turned upside down, we wanted to continue to do what we love doing! So…. we are very proud to present "Virtually Green Note… in the round"… a series of specially-curated, unique online musical events that will run every Wednesday and Friday evening at 8pm (UK time), streamed live to our website, our YouTube and Facebook page.
If you watch this show (and are able to) we would like to like to ask you to make a donation via our PayPal link and support the musicians during this difficult time. All the money raised for each show, will be divided four ways, between the venue and the three artists playing on this date. Please know that we, and all the musicians involved, are incredibly grateful for the support of music-loving audiences… and it enables us to keep doing what what we do!
Suggested donation £10, but any donation will be much appreciated. Thank you!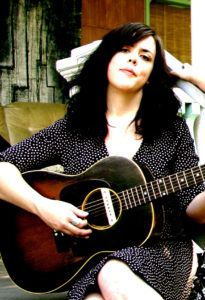 SAMANTHA
PARTON
: Vancouver native Sam 
Parton
 is a founding member of Canadian folk group The Be Good Tanyas. A singer-songwriter and multi-instrumentalist, 
Parton
co-founded the group in the late nineties with Texas singer and songwriter Jolie Holland. In 2017, 
Parton
and Holland reunited and released the critically acclaimed album Wildflower Blues, which wove together influences spanning jazz, blues, country, folk, rock, and the great wide history of American song, into their own kind of soul music.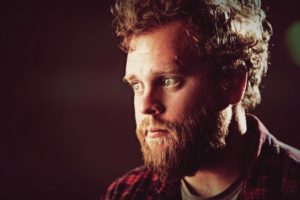 JEFFREY MARTIN: Jeffrey Martin of Portland, Oregon has released three albums, two of which on the independent label Fluff and Gravy Records. His latest, One Go Around, debuted in October 2017. In its review of the album, No Depression declared, "Portland singer-songwriter Jeffrey Martin has proven with his last few albums and his many shows that he truly possesses a gift for marrying Americana music and expertly penned words in an expressive way that paints a vivid picture of people, places, and events that are at once relatable and highly interesting."
Martin has shared shows with Sean Hayes, Gregory Alan Isakov, Courtney Marie Andrews, Jeffrey Foucault, Joe Pug, Peter Mulvey, Sean Rowe, and others.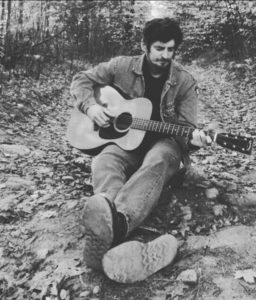 HUCK NOTARI: Originally from the White Mountains of New Hampshire, Huck made his way south to New Orleans where he performed on the street as a Charlie Chaplin statue mime. He then moved West to Oregon and co-created a vaudeville troupe called The Cardboard Songsters.  A little house in the Oregon country inspired Huck to begin his prolific songwriting journey.  With his debut album Highland in 2007, Huck began performing in Portland and throughout the Northwest. He released his second album, Very Long Dream in 2009 and his third album, Huck Notari and the River in 2013. Huck has stayed busy touring around the country and in Europe.
A fixture of Portland's ever growing roots music scene, Huck Notari has his own unique style of timeless songwriting and beautiful guitar playing. He has been turning heads at home and abroad with his soft voice and earthy lyrics. His songs are honest and simple. They reflect his passion for living in the country and his hope for brighter days. Huck moved backed to his old stomping grounds of New Hampshire two years ago, where he has been working on his next album, which should be released shortly.