While the doors to our beloved venue remain closed and the whole world as we know it seems to have turned upside down, we wanted to continue to do what we love doing! So…. we are very proud to present "Virtually Green Note… in the round"… a series of specially-curated, unique online musical events that will run every Wednesday and Friday evening at 8pm (UK time), streamed live to our website, our YouTube and Facebook page.
If you watch this show (and are able to) we would like to like to ask you to make a donation via our PayPal link and support the musicians during this difficult time. All the money raised for each show, will be divided  between the venue and the three artists playing on this date. Please know that we, and all the musicians involved, are incredibly grateful for the support of music-loving audiences… and it enables us to keep doing what what we do!
Suggested donation £10, but any donation will be much appreciated. Thank you!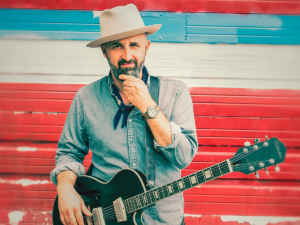 SETH WALKER: Seth Walker is a revered modern Americana artist; a three dimensional talent combining a gift for melody and lyric alongside a rich, Gospel-drenched, Southern-inflected voice with a true blue knack for getting around on the guitar.
Currently residing in Nashville after stints living in New Orleans and Austin, he's used those experiences wisely, soaking up the sounds and absorbing the musical lineage of these varied places. With a bluesman's respect for roots and tradition, coupled with an appreciation for—and successful melding of—contemporary songwriting, Seth sublimely incorporates a range of styles with warmth and grace.
All Music declares, "Walker is deft and elegant, weaving together sounds and stories in a way that has a quiet, lasting impact," but perhaps Country Standard Time said it best: "If you subscribe to the Big Tent theory of Americana, then Seth Walker –with his blend of blues, gospel, pop, R&B, rock, and a dash country—just might be your poster boy."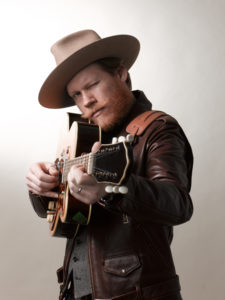 JARROD DICKENSON: Storytelling is something of a Texas tradition. Tall hats and even taller tales are woven into the fabric of The Lone Star State, and singer-songwriter, Jarrod Dickenson can spin a yarn with the best of them. Hailing from Waco, now based in Nashville via Brooklyn, Dickenson spends most of his time on the road bringing his own particular brand of soulful Americana to a wide variety of music loving audiences around the globe.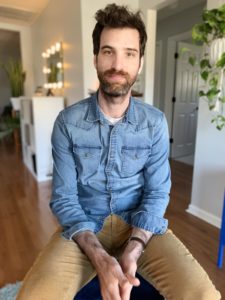 JP RUGGIERI: Nashville singer/songwriter and multi-instrumentalist JP Ruggieri just released his debut EP (Waiting On You) in 2019. Before then he could be heard as a sideman working as a session musician and touring guitarist/pedal steel guitarist for various singers in various styles. Waiting On You is a journey into JP's history with music, with genres coming together to create an EP that is packed with tight grooves and witty lyrics. JP is currently working on his followup full length album which he is producing with Jano Rix of The Wood Brothers.