Events
"VIRTUALLY GREEN NOTE" (live-stream)
Fri 5th June 8:00pm
While the doors to our beloved venue remain closed and the whole world as we know it seems to have turned upside down, we wanted to continue to do what we love doing! So…. we are very proud to present "Virtually Green Note… in the round"… a series of specially-curated, unique online musical events that will run every Wednesday and Friday evening at 8pm (UK time), streamed live to our website, our YouTube and Facebook page.
If you watch this show (and are able to) we would like to like to ask you to make a donation via our PayPal link and support the musicians during this difficult time. All the money raised for each show, will be divided four ways, between the venue and the three artists playing on this date. Please know that we, and all the musicians involved, are incredibly grateful for the support of music-loving audiences… and it enables us to keep doing what what we do!
Suggested donation £10, but any donation will be much appreciated. Thank you!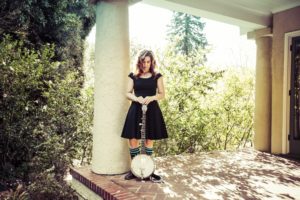 CARA LUFT
: Cara Luft is an award-winning musician, singer and songwriter, a plucky performer with an impish sense of humour and a founding member of two Canadian folk super-groups: The Wailin' Jennys and The Small Glories. Brought up by folk-singing parents in a vibrant music community, Luft has a spirit that drives her to connect with people, and for this she is loved everywhere she goes. She is one of Canada's hardest working musicians, armed with amazing tenacity, vision, energy and a contagious hilarity. Cara's the real deal, there's nothing pretentious about her. And that sense of honesty, integrity, personality and spontaneity permeates both her music and her live shows.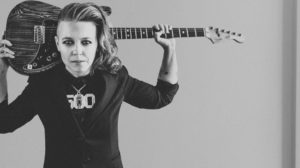 ERIN McKEOWN
: Erin McKeown is a musician, writer, and producer known internationally for her prolific disregard of stylistic boundaries. Her brash and clever electric guitar playing is something to see. Her singing voice is truly unique —clear, cool, and collected. Over the last 20 years, she has performed around the world, released 10 full length albums, and written for film, television, and theater, all the while refining her distinctive and challenging mix of American musical forms.