While the doors to our beloved venue remain closed and the whole world as we know it seems to have turned upside down, we wanted to continue to do what we love doing! So…. we are very proud to present "Virtually Green Note… in the round"… a series of specially-curated, unique online musical events that will run every Wednesday and Friday evening at 8pm (UK time), streamed live to our website, our YouTube and Facebook page.
If you watch this show (and are able to) we would like to like to ask you to make a donation via our PayPal link and support the musicians during this difficult time. All the money raised for each show, will be divided  between the venue and the three artists playing on this date. Please know that we, and all the musicians involved, are incredibly grateful for the support of music-loving audiences… and it enables us to keep doing what what we do!
Suggested donation £10, but any donation will be much appreciated. Thank you!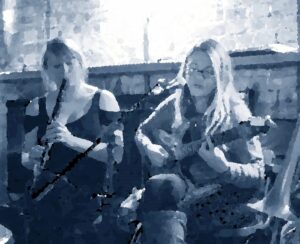 ALICE PHELPS & ALICE WILLIAMSON JELESKA: Alice Phelps (piano & vocals) will be joined by Alice Willamson Jeleska on clarinet for a selection of very special vintage love songs, murder ballads and heartbreak blues.
Before these dark Covid times Alice Phelps could be found in many of London's basements, clubs and festivals with a weekly residency at the Jamboree every Sunday afternoon playing piano and singing in the jazz band 'Prospective Collective'. Often heard exploring the sounds of the great female jazz and blues singers of the past, especially Bessie Smith, Ethel Waters, Cleo Brown and Billie Holiday.
Alice Mary Williamson Jelaska is a singer, guitarist, clarinettist, pianist/keyboardist and composer from London, England. She plays mainly gypsy jazz, Balkan folk, and acoustic jazz. She was the bandleader for the The Kings Cross Hot Club gypsy jazz band and a session musician for the BBC and the Museum of Croydon.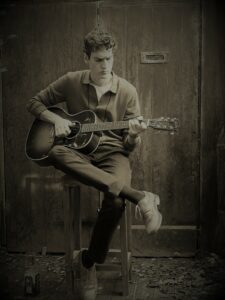 ROB PICAZO
: Rob Picazo is a Rhythm & Blues singer, songwriter, and guitarist born in Madrid and based in the South East of England. Influenced by the likes of Ray Charles, Sam Cooke, and B.B. King, Rob combines soulful vocals, sharp lyrics, and bluesy melodies, whilst drawing on themes and sounds from Chicago, Memphis and New Orleans. Rob has been making a name for himself on the Blues scene, having played throughout Europe and the US. His debut album, Spanish Moss was released to acclaim in 2017.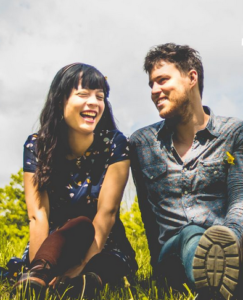 THE BOMBADILS
:
Canadian Folk Music Award nominees The Bombadils are Luke Fraser and Sarah Frank, a vibrant husband and wife duo playing traditional and original tunes with front porch style and classical grace. Drawing from Canadian, American, and Celtic folk traditions, the two pour the spirit of story-telling and kitchen parties into their own writing. Luke brings guitar, mandolin, and home-grown east coast vocals with harmony with Sarah's sweet but powerful singing, lyrical fiddle playing, and claw-hammer banjo. 
The Bombadils met in 2009 while training classically at McGill University in Montreal, QC, initially performing as an Irish pub band as a fun way to break up their studies. They released their first album, "Fill Your Boots!" (2012) and in the years to follow, went on tour throughout Canada, and internationally. In 2015 they released their second album, "Grassy Roads, Wandering Feet," quickly followed by "New Shoes" in 2016 which was nominated for two Canadian Folk Music Awards and won Folk Music Ontario's Album of the Year award.