While the doors to our beloved venue remain closed and the whole world as we know it seems to have turned upside down, we wanted to continue to do what we love doing! So…. we are very proud to present "Virtually Green Note… in the round"… a series of specially-curated, unique online musical events that will run every Wednesday and Friday evening at 8pm (UK time), streamed live to our website, our YouTube and Facebook page.
If you watch this show (and are able to) we would like to like to ask you to make a donation via our PayPal link and support the musicians during this difficult time. We've set it up provide option to donate for each individual show, so just click on the names of relevant line-up. All the money raised for each show, will be divided between the three artists playing on this date. We know that musicians will be incredibly grateful for the support of music-loving audiences!
Suggested donation £10, but any donation will be much appreciated. Thank you!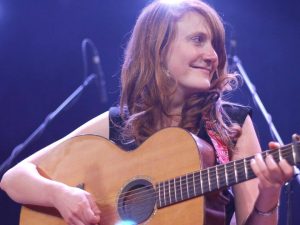 AMANDA ANNE PLATT: Amanda Anne Platt has been described as "easily one of the best songwriters coming out of Western North Carolina these days" (Martin Anderson, WNCW), with a voice that "sings like Carolina farmlands after a rainstorm" (Harvey Robinson, Monkeywhale Productions). She is the songwriter, lead singer, and producer of the Asheville-based Americana group The Honeycutters. With The Honeycutters she has released six studio albums (and one live album), and toured the United States and Europe. They have been privileged to have shared the stage with Guy Clark, Amy Ray, Tedeschi Trucks Band, Tony Rice, The Seldom Scene, Donna The Buffalo, Jill Andrews, The Steep Canyon Rangers, Jim Lauderdale, Ray Wylie Hubbard, and Langhorne Slim.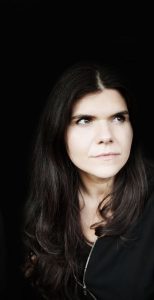 MICHELE STODART is a solo artist as well as bassist, vocalist and co-songwriter with much loved, Double Platinum selling The Magic Numbers. The band recently released their fifth studio album, Outsiders, in May 2018 to great critical acclaim. In 2012, Michele self released an album of her own songs, Wide-Eyed Crossing, a southern drenched journey into Americana country blues. "I never thought I'd release a solo album, but I needed closure from those songs, so recording them was the only way to truly move on." Michele continued writing, and started using her skills on bass, guitar and backing vocals, which led to many projects on stage and in the studio with artists including Kathryn Williams, David Ford, Ren Harvieu, David Kitt, O'Hooley & Tidow amongst many others. Michele later signed to none other than Bjork's record label One Little Indian releasing her second solo album Pieces in 2016. The album and Michele's intimate heart wrenching live performances really sets her apart from her peers and proves she is an artist and songwriter in her own right. There are plans to record a new album this year. 
"Steeped in languid melancholy… [it] sits in a rich tradition that encompasses such touchstone female performers as Karen Dalton, Judee Sill… Emmylou Harris or Gillian Welch… 'Pieces' may just be the most impressive record she's ever made" – 8/10 – Uncut 
"To say that Michele's songs are 'rich' is rather an understatement – it has become the norm for the majority of people at her gigs to leave either speechless, or (and more often the case) crying…. Michele's solo music is truly breathtaking." – For Folk's Sake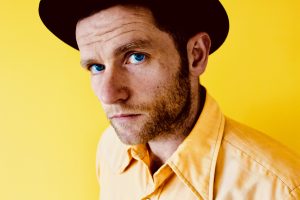 DAVID FORD is an award-winning songwriter, singer and multi-instrumentalist renowned for his lyrical dexterity, intense live performances and violent distaste for self-promotion. In a 20 year career he has released five critically acclaimed solo albums, written UK top 40 singles and international number ones and won France's most prestigious musical award, while frustrating a succession of international record labels with his utter lack of commercial ambition. David's eloquent, often emotive, occasionally political songwriting and powerful live performances have helped cultivate a passionate, devoted fan base that exists something like a secret society. And that suits him just fine.