While the doors to our beloved venue remain closed and the whole world as we know it seems to have turned upside down, we wanted to continue to do what we love doing! So…. we are very proud to present "Virtually Green Note… in the round"… a series of specially-curated, unique online musical events that will run every Wednesday and Friday evening at 8pm (UK time), streamed live to our website, our YouTube and Facebook page.
If you watch this show (and are able to) we would like to like to ask you to make a donation via our PayPal link and support the musicians during this difficult time. All the money raised for each show, will be divided  between the venue and the three artists playing on this date. Please know that we, and all the musicians involved, are incredibly grateful for the support of music-loving audiences… and it enables us to keep doing what what we do!
Suggested donation £10, but any donation will be much appreciated. Thank you!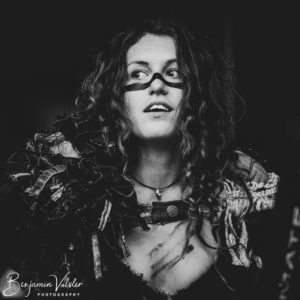 AMY MONTGOMERY: The first thing that grabs your attention about Irish singer songwriter Amy Montgomery (apart from her Bohemian look) is her raw and beautiful voice honed from relentless busking throughout Ireland. Her vocals seem to channel the spirit of Janis Joplin and Grace Slick whilst also acknowledging her all time favourite Alanis Morissette.
"Astounding voice alert, Amy is a great sonic explorer in the tradition of Janis Joplin and John Martyn" BBC NI Across The Line
"The utterly feral Amy Montgomery sent a wave of disbelief across the marquee and out into the field beyond. A wild performance, bluesy, gutsy engaging and utterly individual" Northern Sky, Cambridge Folk Festival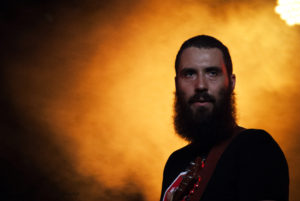 WILLIAM CRIGHTON: Standing at two metres tall with a long dark beard and piercing blue eyes, William Crighton combines traditional music with unexpected experimentation and is a sight and sound to behold. He was born in Dubbo, NSW Australia. (Wiradjuri Nation) 18th May 1985 and grew up in rural NSW in an area known as the "Riverina". His songs explore a myriad of themes, and his performances have been described as original. Crighton performs solo and as a band with his wife Julieanne, his brother Luke, Matt Sherrod & Reuben Alexander.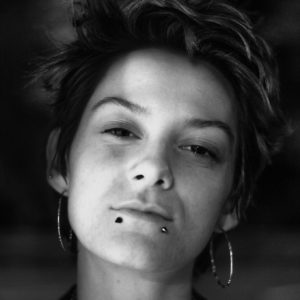 JEALOUS OF THE BIRDS: Hailed by NPR for her "remarkable gift for converting spare and common ingredients (voice, acoustic guitar, a bit of whistling) into a sound that's dense, gently hypnotic and utterly her own," Jealous of the Birds – the musical moniker of Northern Ireland-based singer-songwriter Naomi Hamilton – has earned worldwide critical applause for her resonant lyricism and surprisingly volatile musical approach.
Born in Portadown in County Armagh but now based in Belfast, Hamilton started writing poetry and playing guitar at 12, influenced by Beat poets like Allen Ginsberg, and such indie rock icons as Fleet Foxes, Pixies, Nirvana, and Elliott Smith.