While the doors to our beloved venue remain closed and the whole world as we know it seems to have turned upside down, we wanted to continue to do what we love doing! So…. we are very proud to present "Virtually Green Note… in the round"… a series of specially-curated, unique online musical events that will run every Wednesday and Friday evening at 8pm (UK time), streamed live to our website, our YouTube and Facebook page.
If you watch this show (and are able to) we would like to like to ask you to make a donation via our PayPal link and support the musicians during this difficult time. All the money raised for each show, will be divided  between the venue and the three artists playing on this date. Please know that we, and all the musicians involved, are incredibly grateful for the support of music-loving audiences… and it enables us to keep doing what what we do!
Suggested donation £10, but any donation will be much appreciated. Thank you!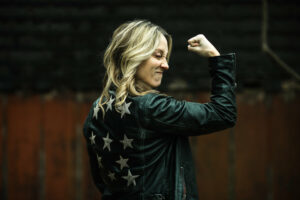 AMY SPEACE is on a roll…she has reached the level of absolute mastery. Folk music doesn't get any better than this," writes Mary Gauthier about Nashville's Amy Speace's new record, "Me And The Ghost of Charlemagne" (Proper Records, 2019).
Since her discovery in 2006 by folk-pop icon Judy Collins, Speace has been heralded as one of the leading voices of the new generation of American folk singers.The title track of the new release was named one of "10 Top Country songs to listen to" by Rolling Stone in the same week Billboard Magazine wrote "Amy Speace stuns on title track…", premiering her first video.  "Charlemagne" is about the other side of the so-called dream, the real side, filled with an ever-shifting balance of struggle and joy, stripped free of fairytale dust.  It was produced by Neilson Hubbard and recorded during the final weeks of Amy's pregnancy with her first son, "Charlemagne" captures Amy Speace at her most nakedly honest, with sparsely-decorated songs that double down on her larger-than-life voice and detail-rich songwriting.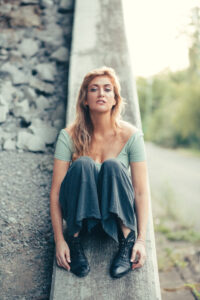 ANGEL SNOW's unique blend of ambient melancholy-folk, brimming with introspective lyrics and soaring melodies have earned her a dedicated fanbase throughout the world. Her debut record Angel Snow (2012) includes her songs "Lie Awake" and "These Days," which Alison Krauss recorded one year earlier on her Grammy-winning record Paper Airplane. Often categorized as an "Americana singer-songwriter," Snow's palette extends far beyond traditional Americana and at times ventures into electronic territory, as seen on her critically praised Nettwerk Records debut Magnetic (2017). Snow has just released a hauntingly reflective single "Handed in My Halo" and the follow-up single "Unsteady Ground" will be released October 30.  Snow's third full length record is slated for release June 2021.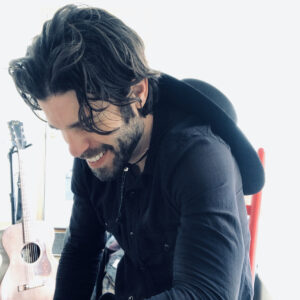 THOM CHACON: Thom Chacon, the Durango, Colorado balladeer released his fourth studio
recording, American Way. The 4-song EP, has the kind of melodicism that will sweep
listeners into his deeper meanings.
"Thom Chacon's music is simple, but don't mistake that for a lack of depth. Simple writing is the hardest writing and always the best. His songs are packed with rich imagery and instantly relatable sensibilities. He is a real writer and by that I mean he has infected visions. I salute him." Mary Gauthier