While the doors to our beloved venue remain closed and the whole world as we know it seems to have turned upside down, we wanted to continue to do what we love doing! So…. we are very proud to present "Virtually Green Note… in the round"… a series of specially-curated, unique online musical events that will run every Wednesday and Friday evening at 8pm (UK time), streamed live to our website, our YouTube and Facebook page.
If you watch this show (and are able to) we would like to like to ask you to make a donation via our PayPal link and support the musicians during this difficult time. All the money raised for each show, will be divided  between the venue and the three artists playing on this date. Please know that we, and all the musicians involved, are incredibly grateful for the support of music-loving audiences… and it enables us to keep doing what what we do!
Suggested donation £10, but any donation will be much appreciated. Thank you!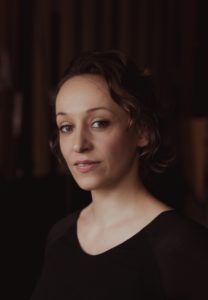 ANA SILVERA is a London-born singer-songwriter and composer whose folk and bluegrass-tinged tunes are lyrical, intimate and emotive, works of 'lavish, vivid imagination' (Metro). Drawing on stories from her own eventful life as well as folklore and myth, Ana's songs are vignettes, poignant snapshots in time that weave poetry and melody to magical effect. In 2018, her BASCA-nominated song cycle Oracles (Gearbox Records) was released and listed on The Guardian's end of year Critics List and in 2019 Ana performed as an official showcase artist in Montreal for Folk Alliance International, followed by extensive touring with talented collaborators including Danish violinist Bjarke Falgren and double bassist Jasper Høiby. Ana will soon release her next studio album with award-winning producer Gerry Diver (Sam Lee, Lisa Knapp).
'Wonderful modern folk' – The Quietus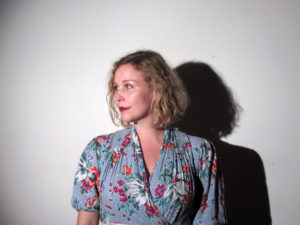 MA POLAINE'S GREAT DECLINE: Based in Somerset, UK, Ma Polaine have a sound that is their own. Beth and Clinton both grew up with jazz, blues and soul, using those influences and a love for individuality to write songs that are simultaneously dark and light, featuring Beth's effortlessly distinctive vocals and evocative lyrics, coupled with Clinton's understated guitar style.  Their second album City of Love is "an album to be cherished" says FRUK, and a 4-star MOJO review called their sound "warmly familiar, yet is sufficiently unhinged to keep you guessing".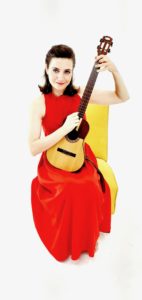 MARTA TOPFEROVA is one of the most unique singers and songwriters of her generation. She has been heavily influenced by Latin American folk music, as well as her native Czech roots. Her powerful voice and spirited songs are rooted in traditions ranging from Venezuelan vals and merengue, Argentinean folklore, Cuban Trova, as well as Slavic folk music. As a steady creative force on the New York music scene for sixteen years, Marta has collaborated with some of the best musicians from the Latin, jazz and classical circles, and this experience has forged a unique mix of styles in her work. Marta recently returned to her homeland, the Czech Republic, in order to conceive and launch an ensemble of Czech and Slavic music – Milokraj – meaning "beloved land". The result is a new collection of original songs, featuring an all-star Eastern European line up: Slovak violinist Stanislav Palúch, Moldavian cimbalom player Marcel Comendant, Czech guitarist David Dorůžka and Slovak bassist Peter Korman. Their debut CD was nominated for the Czech Anděl award (Czech Grammy), and ranked among the top twenty groups on the World Music Charts Europe. To date, Marta has released nine albums of primarily original songs: "Tento svět" (2017 Moravia Publishing), "Reencuentros (2016 Senderos), "Milokraj" (2013 Animal Music), "The Other Shore" (2011 World Village), "Trova" (2009 World Village), "Flor Nocturna" (2006 World Village), "La Marea" (2005 World Village), "Sueño Verde" (2003 Circular Moves) and "Homage to Homeland" (2002 self- produced). Marta has toured the US, Canada, Europe, Argentina and Thailand.
"Topferova sings with an elegant longing in her voice" – New York Times
"One of the most graceful interpreters of Latin American folk music" – The Times, London