While the doors to our beloved venue remain closed and the whole world as we know it seems to have turned upside down, we wanted to continue to do what we love doing! So…. we are very proud to present "Virtually Green Note… in the round"… a series of specially-curated, unique online musical events that will run every Wednesday and Friday evening at 8pm (UK time), streamed live to our website, our YouTube and Facebook page.
If you watch this show (and are able to) we would like to like to ask you to make a donation via our PayPal link and support the musicians during this difficult time. All the money raised for each show, will be divided  between the venue and the three artists playing on this date. Please know that we, and all the musicians involved, are incredibly grateful for the support of music-loving audiences… and it enables us to keep doing what what we do!
Suggested donation £10, but any donation will be much appreciated. Thank you!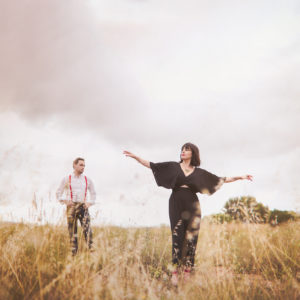 AUROORA: Auroora is a duo formed by Claudia Aurora and Javier Moreno who crossover Fado with styles like Folk and Progressive Rock. Having previously built a name for themselves as Claudia Aurora, the duo had previously released 2 albums and performed at numerous venues and festivals across Europe and far beyond, such as the Queen Elisabeth Hall, WOMAD Festival, the Royal Opera House in Oman, or the Sori Festival in South Korea.
After moving to Barcelona in 2019 the duo started working in new material under the production of Javier, and for the Green note concert they will be presenting the new songs as a stripped down version on vocals and Spanish guitar.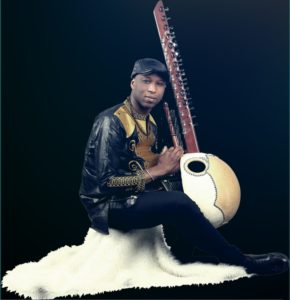 KADIALY KOUYATE: Kadialy Kouyate is a musician, a singer-songwriter inspired by the West African Griot repertoire. Born into the great line of Kouyate Griot in Southern Senegal, Kadialy's mesmerising kora playing and singing style have been appreciated in many prestigious venues as both a soloist and in different ensembles.
Since his arrival in the UK Kadialy has played a significant part in enriching the London musical scene with his griot legacy. He has been teaching the Kora at SOAS University of London for the last decade and he has also been involved in countless musical projects both as a collaborator and a session musician.
He has released several albums, and makes regular radio and television appearances. His latest album 'Nemo' released in April 2020 has had rave reviews across the UK media and has recently been nominated Songlines Top of The World in the July 2020 issue.
" Kadialy's Strong deep voice that empresses…on the Youssou N'dour-esque opener 'Ye Nale'…" Songlines Magazine – Top of The World
"This is a musical triumph, one I will keep playing and is a very strong contender for an end of year top ten." Fatea Magazine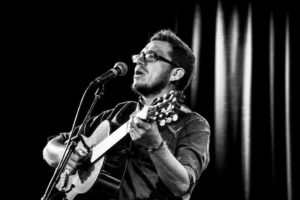 CAMILO MENJURA: Versatile, award winning musician Camilo Menjura is an independent guitarist, singer and choir leader based in London. Originally from Colombia, Camilo explores the world of Latin American traditional music as a solo artist as well as in collaboration with other instrumentalists.
His guitar playing evoques the strumming of the Andean Charango, the fiery Venezuelan Cuatro and the warmth of the Cuban style guitar. These elements combined with some classical guitar technique, make his playing a unique soundscape of textures and depths that will have you transported to warmer altitudes.
His album "Loop Explorations", reveals his passion for a cappella music and Afro-Latin grooves, combined in a unique production.