While the doors to our beloved venue remain closed and the whole world as we know it seems to have turned upside down, we wanted to continue to do what we love doing! So…. we are very proud to present "Virtually Green Note… in the round"… a series of specially-curated, unique online musical events that will run every Wednesday and Friday evening at 8pm (UK time), streamed live to our website, our YouTube and Facebook page.
If you watch this show (and are able to) we would like to like to ask you to make a donation via our PayPal link and support the musicians during this difficult time. All the money raised for each show, will be divided  between the venue and the three artists playing on this date. Please know that we, and all the musicians involved, are incredibly grateful for the support of music-loving audiences… and it enables us to keep doing what what we do!
Suggested donation £10, but any donation will be much appreciated. Thank you!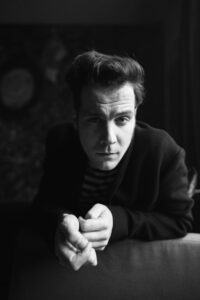 BANDINI: Hailing from Italy with his home now in Camden, Bandini is a singer-songwriter, piano player and actor, who combined his enigmatic theatrical presence with a fusion of jazz, blues and Italian folk music, with a Punk attitude. Bandini is pure, wild energy on stage. He has been described as "the bastard son of Tom Waits and Cab Calloway" by The Troubadour, London. His major influences are diverse- Van Morrison, Dr. John, Tom Waits and The Clash, which have led him to fuse jazz, blues, rock and gypsy into a dynamic live show. This combined with his enigmatic and theatrical stage performances has led Bandini to became one of the most relevant and exciting emerging artists today.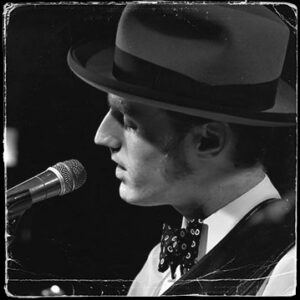 GEORGE FRAKES
: George Frakes has placed all his time and energy into perfecting the art of singing, playing and writing in the true spirit of his comrades in the early 20th century whilst bringing this pure and raw expression up to date and ready to be devoured by the beasts of the 21st. Having played the Blues Fest at the Albert Hall twice amongst countless other festivals and having supported well known artists in venues such as the Kentish Town Forum and Glasgow Barrowlands, Frakes is a well seasoned performer of over 2000 live shows and will always leave an audience energised, elated and insatiably engrossed.
Frakes is now in the process of recording his debut album of original material alongside an album of long lost gems of ragtime, blues and old-time for release in early 2020.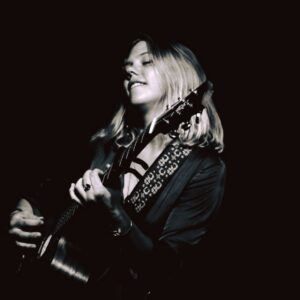 AMY & THE CALAMITIES: Amy & The Calamities is the creation of solo artist Amy Wawn, a musician and singer-songwriter from Bulawayo, Zimbabwe. As a performer, Amy's style ranges from lively foot-stomping folk rhythms to the dirty-delicious sounds of delta blues on the slide guitar, accompanied by a dark, brooding vocal range, lilting melodies and thoughtful lyrics.