While the doors to our beloved venue remain closed and the whole world as we know it seems to have turned upside down, we wanted to continue to do what we love doing! So…. we are very proud to present "Virtually Green Note… in the round"… a series of specially-curated, unique online musical events that will run every Wednesday and Friday evening at 8pm (UK time), streamed live to our website, our YouTube and Facebook page.
If you watch this show (and are able to) we would like to like to ask you to make a donation via our PayPal link and support the musicians during this difficult time. All the money raised for each show, will be divided  between the venue and the three artists playing on this date. Please know that we, and all the musicians involved, are incredibly grateful for the support of music-loving audiences… and it enables us to keep doing what what we do!
Suggested donation £10, but any donation will be much appreciated.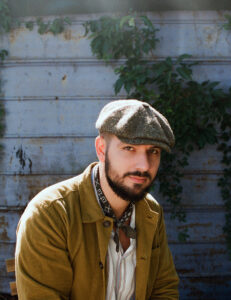 BEN KUNDER: With the release of his beautiful third album, Searching For the Stranger, Ben Kunder expands his ability to soundtrack both the ordinary and the extraordinary in luminous detail. Major tours behind 2018's acclaimed Better Human and 2015's Golden — buoyed by marquee guests like Oh Susanna, Sarah MacDougall, Jim Guthrie, Wintersleep's Loel Campbell and Arkells Anthony Carone and Tim Oxford — consolidated Kunder's worldwide fan base while establishing the Toronto singer/songwriter as a consistently electrifying performer. Kunder crafts intricate folk-pop that's hugely accessible, relatable, and almost ridiculously melodic.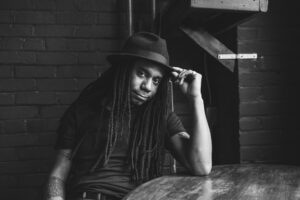 JULIAN TAYLOR: A Toronto music scene staple and a musical chameleon, Julian Taylor is used to shaking it up over the course of 10 albums in the last two decades. Of West Indian and Mohawk descent, Taylor first made his name as frontman of Staggered Crossing in the early 2000s. These days, however, the soulful singer/guitarist might be on stage one night playing with his eponymous band, spilling out electrified rhythm and blues glory, and the next he is at a folk festival delivering a captivating solo singer-songwriter set. In everything he does, Taylor has carved his own path, creating genre-free music with a generosity of spirit and a strong belief in the healing powers of song.Julian's current record "The Ridge" was released earlier this year on June 19, 2020. The first single also titled "The Ridge" debuted  on American Songwriter and the album is getting rave reviews from artists and industry alike.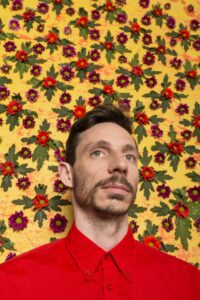 PAPER BEAT SCISSORS: Under the moniker Paper Beat Scissors Tim Crabtree constructs delicate and intricate tapestries of songs. Their complexity both belies and serves their simple aim: to create a point of emotional connection and communication with the listener; To hold a space to disappear, briefly, inside the spells they cast.
The start point for Paper Beat Scissors was a desire to reproduce the catharsis Crabtree felt as a teenager getting lost in melancholy Radiohead songs or Michael Stipe's blurry incantations on early REM records – artists whose seeming isolation was at the heart of the creation of its opposite: a true connection with their audience.
The intimate eponymous 2012 debut (mixed by Arcade Fire drummer Jeremy Gara) sparked BBC sessions and appearances on Rolling Stone cover CDs. The electronically-flecked follow-up Go On was sandwiched between orchestral explorations – a symphony performance in Nova Scotia that spurred a 2018 project crisscrossing Canada performing with local chamber ensembles. The 2019 album Parallel Line zoomed back in to a core of acoustic guitar and string quartet.
Ultimately, leave him alone with just his voice and a guitar and the connection comes through clean and true.
Spring 2021 sees the release of his first recording in Spanish – the EP "La Mitad" that looks to reach out and make new connections with the Spanish speaking world.