While the doors to our beloved venue remain closed and the whole world as we know it seems to have turned upside down, we wanted to continue to do what we love doing! So…. we are very proud to present "Virtually Green Note… in the round"… a series of specially-curated, unique online musical events that will run every Wednesday and Friday evening at 8pm (UK time), streamed live to our website, our YouTube and Facebook page.
If you watch this show (and are able to) we would like to like to ask you to make a donation via our PayPal link and support the musicians during this difficult time. All the money raised for each show, will be divided  between the venue and the three artists playing on this date. Please know that we, and all the musicians involved, are incredibly grateful for the support of music-loving audiences… and it enables us to keep doing what what we do!
Suggested donation £10, but any donation will be much appreciated. Thank you!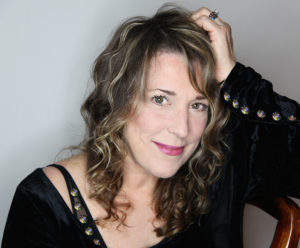 BETH NIELSEN CHAPMAN: If you are going to a Beth Nielsen Chapman concert get ready to laugh and cry and, well, just fasten your seat belt. One thing you can count on is one great song after another and some fascinating stories woven between them.
Twice Grammy-nominated Nashville based, Beth Nielsen Chapman has released thirteen solo albums and written seven #1 hits and songs recorded by Bonnie Raitt, Willie Nelson, Bette Midler, Elton John, Neil Diamond, Michael McDonald, Keb Mo', Roberta Flack, Waylon Jennings, Indigo Girls, & Faith Hill's Mega-hit This Kiss, ASCAP'S 1999 Song Of The Year. Her songs have been featured in film and TV and as an artist Beth's work has been diverse, from singing in nine different languages on Prism (2007) to The Mighty Sky (2012) Grammy-nominated astronomy CD for kids of all ages in addition to her deeply moving body of work as a singer-songwriter throughout her other releases. 2014's UnCovered in which she reclaims her hits, features legendary guests from Vince Gill to Duane Eddy. Sand & Water (1997), written in the wake of her husband's death, was performed by Elton John to honor the memory of Princess Diana. In the fall of 2016, Beth, along with Olivia Newton-John & Amy Sky created and toured behind an inspiring project called Liv On – A New Album to Aid & Comfort Those Experiencing Grief & Loss While Using the Power of Music To Heal.
Inducted into the Songwriter's Hall of Fame in 2016, Beth is also a breast cancer survivor and environmentalist and considers herself a creativity midwife, passionate about inspiring others to fully blossom into their creative life. Her latest album produced by the legendary Ray Kennedy is in the works and slated for release in 2021.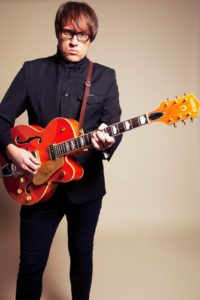 ROBERT VINCENT: Robert Vincent is an award-winning singer/songwriter from Liverpool – having received the inaugural Emerging Artist Award from "Whispering" Bob Harris in 2016 and UK Americana Music Association's UK Album of The Year in 2018 Vincent credits his story-telling style of songwriting to his upbringing – where his formative years were spent listening to his father's record collection including Emmylou Harris, Charlie Rich and Waylon Jennings, plus his older brother's introduction to Pink Floyd.
His performance on The Old Grey Whistle Test: For One Night Only on BBC4 resulted in his album soaring to #1 in iTunes Country chart toppling Chris Stapleton off the top spot.
Robert released his third album 'In This Town You're Owned' on February 14th to critical acclaim.
"Like Isbell, his carefully turned songs ring with the insight and empathy of a Playwright, digging into human foibles and society's pitfalls with a shake of the head and a nod to hopeful, better times around the corner." ​Mojo 4/5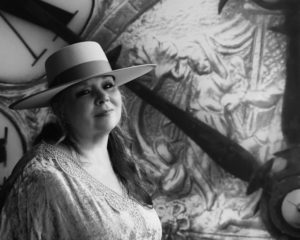 LESLIE SATCHER: Though Leslie is primarily known as a country singer and songwriter, her talents cross all genres. She has written or co-written songs that have been recorded by everyone from Willie Nelson to Ariana Grande; Vince Gill to Sheila E.; George Strait to Sheryl Crow; Martina McBride to Keb'Mo; Blake Shelton to Bonnie Raitt and many, many more. She has received multiple BMI "Million-Air" awards recognizing a song's one millionth airplay and her incomparable vocals contribute to an astounding number of Grammy, CMA & ACM award winning projects.
Aside from writing hit songs for some of music's most iconic artists; Leslie is in high demand as a performer known for her angelic voice, funny stories, the unique playing style and sound of her guitar; but mostly, her uncanny ability to connect with audiences of any size or demographic.