While the doors to our beloved venue remain closed and the whole world as we know it seems to have turned upside down, we wanted to continue to do what we love doing! So…. we are very proud to present "Virtually Green Note… in the round"… a series of specially-curated, unique online musical events that will run every Wednesday and Friday evening at 8pm (UK time), streamed live to our website and our Facebook page.
If you watch this show (and are able to) we would like to like to ask you to make a donation via our PayPal link and support the musicians during this difficult time. We've set it up provide option to donate for each individual show, so just click on the names of relevant line-up. All the money raised for each show, will be divided between the three artists playing on this date. We know that musicians will be incredibly grateful for the support of music-loving audiences!
Suggested donation £10, but any donation will be much appreciated. Thank you!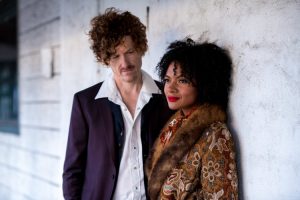 BIRDS OF CHICAGO: Birds of Chicago have been riding a swell of good mojo in the Americana scene since their inception in late 2012. With their new album, Love in Wartime, they have both confirmed that roots world buzz, and broken on through to a much wider audience.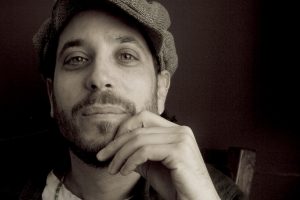 DANNY SCHMIDT: Named to the Chicago Tribune's list of the "50 Most Significant Songwriters in the Last 50 Years," Austin, TX-based singer/songwriter Danny Schmidt has amassed a cult following for his poetic, poignant lyrics. With a craftsmanship and emotional depth drawing comparisons to Leonard Cohen and Townes Van Zandt, Schmidt is considered a preeminent writer. Sing Out Magazine proclaimed that: "Schmidt is a force of nature: a blue moon, a hundred-year flood, an avalanche of a singer-songwriter. His songs are a flood of poetry, mythology, folk wisdom, and surprise. He is perhaps the best new songwriter we've heard in the last 15 years."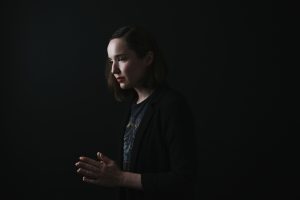 SARAH MACDOUOGALL: Multiple Award winning singer/songwriter Sarah MacDougall is known for her poetic songs and passionate performances. Sarah mixes folk, pop, and rock elements into her infectious, often epic songs. Born in Sweden, now based in Canada, Swedish magazine Nöjesguiden declared her: "one of Sweden's best singer/songwriters' and Rootstime Belgium described her as 'One of the greatest talents of our era".
Sarah has played festivals such as Iceland Airwaves, Edmonton Folk Festival, Reeperbahn, and has shared the stage with artists such as Bruce Cockburn, Tallest Man on Earth, Buffy St. Marie, Passenger, and more.