While the doors to our beloved venue remain closed and the whole world as we know it seems to have turned upside down, we wanted to continue to do what we love doing! So…. we are very proud to present "Virtually Green Note… in the round"… a series of specially-curated, unique online musical events that will run every Wednesday and Friday evening at 8pm (UK time), streamed live to our website, our YouTube and Facebook page.
If you watch this show (and are able to) we would like to like to ask you to make a donation via our PayPal link and support the musicians during this difficult time. All the money raised for each show, will be divided  between the venue and the three artists playing on this date. Please know that we, and all the musicians involved, are incredibly grateful for the support of music-loving audiences… and it enables us to keep doing what what we do!
Suggested donation £10, but any donation will be much appreciated.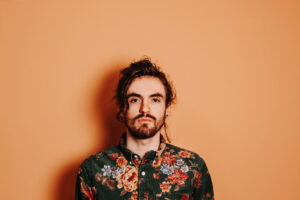 BLAIR DUNLOP, award-winning British singer-songwriter and guitarist, has now released 4 albums 2 ep's and toured around the globe.  All of this in a short 5-year career is astounding alone but what sets Blair apart from his peers is the lyrical and musical maturity with which he writes.  His third album 'Gilded' was released in May 2016 on his own label – Gilded Wings – and was widely acclaimed gaining BBC Radio 2 Playlist status for the two single releases ('The Egoist' and '356').  Prior to this Blair released his acclaimed album 'House Of Jacks' in mid 2014 which lived up to the promise of his 2012 debut 'Blight and Blossom' (the quality of which contributed to his winning the BBC Radio 2 Horizon Award).  Blair has now cemented his place as one of Britain's most exciting talents.. 2018 Blair saw the release of his 4th album 'Notes From An Island' on his own label to rave reviews.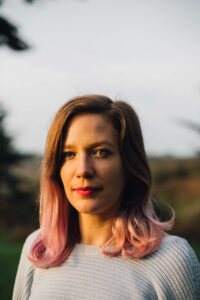 KIRSTY MERRYN: "Making some very big waves…I think she has an amazing voice, and writes some truly interesting songs" – Mike Harding
Kirsty Merryn is one of the most arresting and unconventional young singer songwriters on the UK folk roots scene, with a style uniquely her own. London-based, New Forest-born Kirsty launched her debut album She & I at London's Union Chapel in 2017 whilst supporting Show of Hands on their extensive UK Cathedrals tour. Kirsty has been championed by Show of Hands' frontman Steve Knightley after he met her while teaching at an EFDSS songwriting retreat for upcoming folk singer songwriters.  She went on to open for Show of Hands at their headline appearance at Sidmouth Folk Week in 2016, and supported them over the 22 nights of their Cathedral's tour of the UK, at the end of 2017, performing to around 14,000 people along the way.  Beguiling and mercurial, Kirsty's music is heavily anchored in the folk tradition with jazz and classical backwaters. But it has a much wider reach, with her influences ranging from Cara Dillon to Joni Mitchell and Kate Bush – emphatic piano-based songs with sharply observed lyrics, packaged with panache in elegant, beautifully balanced settings and delivered in crystal clear, assured vocals. Kirsty's debut album She & I received extensive air play including the Mike Harding Folk Show, national airplay on the BBC Radio 2 Folk Show, the BBC 3 World Music show, as well as many regional BBC channels. It reached number 3 in the Amazon Folk charts and received great reviews from The Guardian, The Sunday Express and many more. In 2020 Kirsty released her follow up album "Our Bright Night" to widespread acclaim, and was made the Guardian's Folk Album of the Month upon release. The album received international airplay, including the BBC Radio 2 Folk Show, and BBC 6 Music.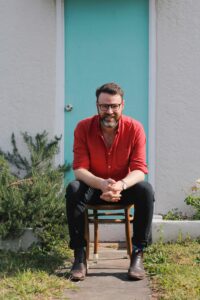 JACK CARTY: Prolific Australian songwriter Jack Carty has been making, touring, and releasing original music since 2010. a decade that has seen the release of five full-length studio albums; three EPs; an APRA Professional Development Award; extensive touring across Australia, The UK, North America, Europe, and New Zealand; festivals from Brisbane to Barcelona; co-writes with the likes of Josh Pyke, Dan Wilson (Semisonic, Adele, Taylor Swift) and Katie Noonan; a #1 independent album; an Australian Top 40 album; and a loyal, grassroots following built on great songs and a powerful live show.
In 2020, amidst the lockdowns and uncertainty, Jack released "The World, When It's Sleeping" – A collection of five songs written and recorded on returning to Australia after two years spent living, writing, recording and touring in The UK and Europe.
The move home was inspired by Carty's growing family, and you can hear the joy, the wonder, the vulnerability, and the love in these moody, self-produced indie-folk vignettes. The World When It's Sleeping is Carty at his, raw, honest best.