While the doors to our beloved venue remain closed and the whole world as we know it seems to have turned upside down, we wanted to continue to do what we love doing! So…. we are very proud to present "Virtually Green Note… in the round"… a series of specially-curated, unique online musical events that will run every Wednesday and Friday evening at 8pm (UK time), streamed live to our website, our YouTube and Facebook page.
If you watch this show (and are able to) we would like to like to ask you to make a donation via our PayPal link and support the musicians during this difficult time. All the money raised for each show, will be divided  between the venue and the three artists playing on this date. Please know that we, and all the musicians involved, are incredibly grateful for the support of music-loving audiences… and it enables us to keep doing what what we do!
Suggested donation £10, but any donation will be much appreciated. Thank you!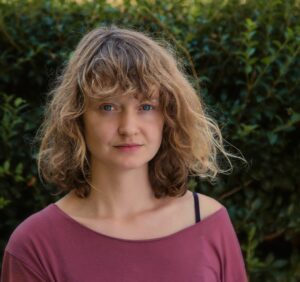 BROOKE SHARKEY: Brooke Sharkey was raised between France and England and is now currently based in Oslo. Starting her musical journey as a busker, she has since released 2 Eps and 2 full length albums 'One Dress' (2012) and 'Wandering Heart' (V2 records-) and travelled extensively playing her Anglo-french soul searching, spacious and poetic songs. Brooke was featured in the FUTURE 50 article in The Guardian in November 2016 about independent artists doing it their own way, described as oozing a creativity that radiates emotion and a woman who bleeds artistry, she produces her music and shares her intimate songs around themes of love, desire, longing and inner peace.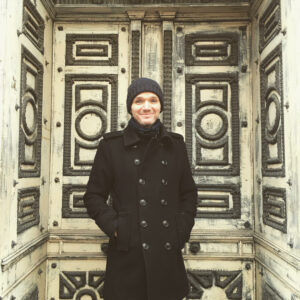 TOBIAS BEN JACOB: Singer songwriter Tobias ben Jacob is singer songwriter now based in Bydgoszcz, Poland. He is one half of the original alt-folk duo and award winning live act Jacob & Drinkwater. BBC 6 have called him 'uniquely captivating' praising 2020's REFUGE album as 'innovative and interesting explorations in songwriting.
'it is a good few cuts above the singer-songwriter genre, which can at times seem like an overcrowded field.' SoundArt
'Refuge is an incredible album, full of masterfully crafted tracks. Ben Jacob has never sounded better, and his song-writing has reached new heights.' Fatea
'Really stop you in your tracks' Fresh On The Net
'Inventive and thrilling' R2: Rock n Reel
'One of our best artists' BBC Devon Introducing
'A fresh and uplifting sound' Folk Radio UK
"stand out new Folk… superb.. excellent" Chris Hawkins. BBC Radio 6
BLYTHE PEPINO: Blythe Pepino is a songwriter who fronts the band Mesadorm – an alt indie band which has been hailed on BBC Radio 6 and whose debut album was marked as one of the best alternative albums of 2018 by the Guardian. She writes music in her studio, often on her piano, which can end up in any number of articulations on stage or on the street. Her voice is versatile in emotion as it is in range and tone. Although she has graced stadium size venues in the past these days she covets intimate connection between audience and performer.