While the doors to our beloved venue remain closed and the whole world as we know it seems to have turned upside down, we wanted to continue to do what we love doing! So…. we are very proud to present "Virtually Green Note… in the round"… a series of specially-curated, unique online musical events that will run every Wednesday and Friday evening at 8pm (UK time), streamed live to our website, our YouTube and Facebook page.
If you watch this show (and are able to) we would like to like to ask you to make a donation via our PayPal link and support the musicians during this difficult time. All the money raised for each show, will be divided four ways, between the venue and the three artists playing on this date. Please know that we, and all the musicians involved, are incredibly grateful for the support of music-loving audiences… and it enables us to keep doing what what we do!
Suggested donation £10, but any donation will be much appreciated. Thank you!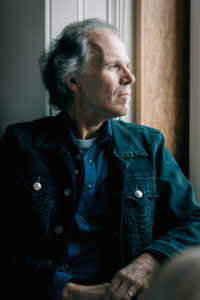 BROOKS WILLIAMS: Brooks Williams is "quite simply one of the most unassuming, natural performers on the circuit, and his easy, relaxed manner conceals the greatest level of true expertise." (FATEA)
A Statesboro, Georgia native now living in England, Williams' Americana and country blues style is unmistakably his own. A guitarist's guitarist (Top 100), and a soulful singer (Spiral Earth), RnR says his songs are "imbued with uplifting generosity" with "a gift for illustrating human connections."
In 2020, celebrating 30-years in music, Williams brought out his 29th recording. Called Work My Claim, it is "a career-defining statement, an important legacy and a lifetime achievement" (Blues Matters).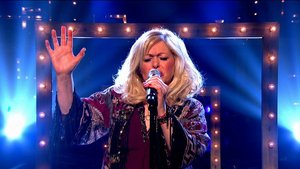 SALLY BARKER: Championed by Sir Tom Jones as he (sometimes tearfully) mentored her through to the final of The Voice 2014, Sally has supported Sir Tom, Bob Dylan and Robert Plant amongst others during 30+ years as a fiercely independent respected folk-blues singer/songwriter. Founding member of revered fem-folksters The Poozies and folk-rock's reformed Fotheringay, Sally takes time out from new indie-folk trio IOTA (with Anna Ryder and Marion Fleetwood) to perform classics alongside her own songs. New solo album '60' due in September.
"For me, it was just full of emotion. It was just so beautiful that I couldn't help myself. You swept me off my feet." SirTom Jones
"Sally changes the atmosphere in a room when she sings" (DJ Chris Evans).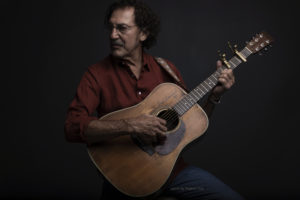 FREEBO: Freebo is a genuine folk, rock and blues icon who, after over 40 years of recording and touring with many of the great artists of our time (Bonnie Raitt 10 years, CSN, Maria Muldaur, John Mayall, Ringo Starr, Dr. John, Neil Young, & many more) is regarded as one of the most gifted singer-songwriters of today. A multi award winner and finalist in numerous songwriting contests, Freebo was also recognized as the 'Best Folk Artist 2007' by the Los Angeles Music Awards. In addition, he has appeared on Saturday Night Live, The Muppet Show, The Midnight Special, The Old Grey Whistle Test, and in concert with the legendary Spinal Tap. Freebo's compassionate concern for the world and people around him, as evidenced both in his lyrics and his open stage banter, has helped him connect with listeners worldwide. He will take an audience from insights about what kind of positive mark we hope to leave on the world upon our own passing with "Standing Ovation" to where you stand with your pets and your partner with "She Loves My Dog More Than Me." A musical evening with Freebo will be astute, insightful, clever, and truly melodic.
"Freebo is more than one of LA's best players, he's also a richly gifted and distinctive songwriter, as expressive in his writing as on a bass" (Paul Zollo, Songwriters On Songwriting)
"Freebo's intimate and go-down-easy personable vocals tie in light-hearted fare, social commentary and spiritual quest with love-sweet-love, and make it sound seamless." (Janet Goodman, Music News Nashville)
"Listening to Freebo is like riding on a cumulus cloud of peaceful awareness, a cosmic blend of folk/country/rock/soul ear-pleasing genre-defying music." (Walt Falconer, Cool Album Of The Day)
"Freebo sounds as if he's not really singing to you; he's talking to you. One of the best albums of the year." (John Shelton Ivany, jsitop21.com)