While the doors to our beloved venue remain closed and the whole world as we know it seems to have turned upside down, we wanted to continue to do what we love doing! So…. we are very proud to present "Virtually Green Note… in the round"… a series of specially-curated, unique online musical events that will run every Wednesday and Friday evening at 8pm (UK time), streamed live to our website, our YouTube and Facebook page.
If you watch this show (and are able to) we would like to like to ask you to make a donation via our PayPal link and support the musicians during this difficult time. We've set it up provide option to donate for each individual show, so just click on the names of relevant line-up. All the money raised for each show, will be divided between the three artists playing on this date. We know that musicians will be incredibly grateful for the support of music-loving audiences!
Suggested donation £10, but any donation will be much appreciated. Thank you!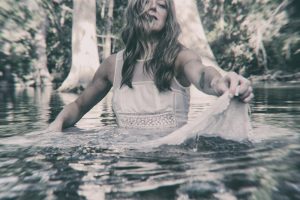 CARRIE ELKIN: Carrie Elkin is one of those rare artists with a tidal wave singing voice, and a stage whisper writing voice that brings you to the edge of your seat, emotionally. Like Patty Griffin or Brandi Carlile, she straddles the Americana, Folk, and Indie Rock worlds, where meaningful songs meet the fierce-yet-fragile voices of powerful women. Like these other seminal artists, Elkin has the gift of projecting very personal intimate moments into transcendent universal experiences that move us all.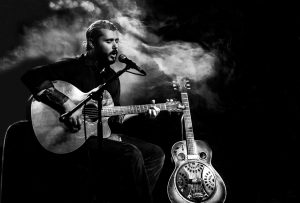 DOM MARTIN: European Blues Award winner and 3 times nominee in the current UK Blues Awards, Dom Martin from Belfast is a recent regular at Green Note having played to capacity audiences twice in the last year or so and is booked to play again in October 2020. He releases his new single "Mercy Live at Green Note London" on Friday 10th April and the track will be central to his GoFundMe campaign "Mercy For The NHS".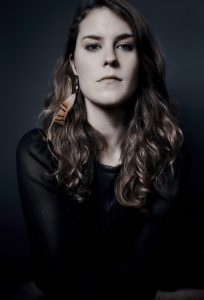 MARY-ELAINE JENKINS: Mary-Elaine Jenkins is a South Carolina-born/Brooklyn-based singer, songwriter, and guitarist. She has been named among one of "5 Up-And-Coming Women Musicians You Should Know About" (Bust Magazine) and her voice has been called "a mix of cloves, sage, ash, thorns, and honey" (The Deli NYC). Her debut record, "Hold Still", was produced and engineered by Thom Beemer and released September 2018 via Good Child Music.