While the doors to our beloved venue remain closed and the whole world as we know it seems to have turned upside down, we wanted to continue to do what we love doing! So…. we are very proud to present "Virtually Green Note… in the round"… a series of specially-curated, unique online musical events that will run every Wednesday and Friday evening at 8pm (UK time), streamed live to our website, our YouTube and Facebook page.
If you watch this show (and are able to) we would like to like to ask you to make a donation via our PayPal link and support the musicians during this difficult time. All the money raised for each show, will be divided  between the venue and the three artists playing on this date. Please know that we, and all the musicians involved, are incredibly grateful for the support of music-loving audiences… and it enables us to keep doing what what we do!
Suggested donation £10, but any donation will be much appreciated. Thank you!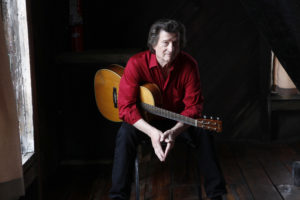 CHRIS SMITHER: Songwriter and guitarist Chris Smither is truly an American original. Performing and recording music for more than 50 years, Smither continues to tour internationally. His songs have been covered by numerous artists, including Bonnie Raitt and Diana Krall, and featured in various soundtrack albums, independent film, television and commercials. Reviewers including the Associated Press, Rolling Stone, NPR, MOJO, and The New York Times agree that Smither remains a significant songwriter and an electrifying guitarist as he draws deeply from American folk and blues, modern poets, and philosophers. Smither's 19th record, More From the Levee, will be available on vinyl on Signature Sounds in September.
PETER MULVEY: Peter Mulvey has been a songwriter, road-dog, raconteur and almost-poet since before he can remember. Raised working-class Catholic on the Northwest side of Milwaukee, he took a semester in Ireland, and immediately began cutting classes to busk on Grafton Street in Dublin and hitchhike through the country, finding whatever gigs he could. Back stateside, he spent a couple years gigging in the Midwest before lighting out for Boston, where he returned to busking (this time in the subway) and coffeehouses. Small shows led to larger shows, which eventually led to regional and then national and international touring. The wheels have not stopped since.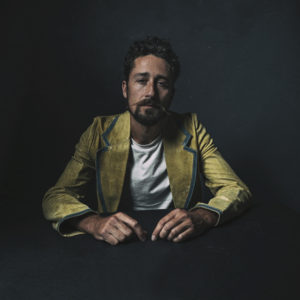 THE SUITCASE JUNKET:
"The overall sound lands somewhere between the Avett Brothers and early, dirty Black Keys," writes The Boston Globe of Matt Lorenz's complex solo project The Suitcase Junket. "There's a Tom Waits-vibe in the fuzzy-megaphone reverb mic, and something ancient, near tribal, in his whistles and moans."
 Lorenz anticipates a full-length release this fall on BMG's new Americana and roots label, Renew Records.