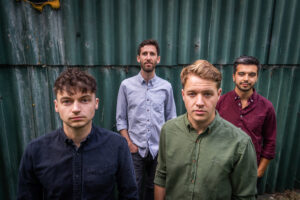 Howl Quartet
Howl Quartet are a London-based co-led group that joyfully tie their passion for jazz with folk music, contemporary grooves and free improvisation. Their music combines a strong melodic sensibility and rhythmic creativity with ever evolving interaction, to provide a refreshing outlook on improvised music. Drawing upon an eclectic array of sources, they take influence from the ferocious ingenuity of jazz pioneers such as John Coltrane and Lee Konitz, and combine it with the subtlety and finesse of modern masters such as Brian Blade and Bill Frisell, all with "a new spin and a renewed spirit" – London Jazz News.
'"Life As We See It" represents a highly impressive début offering from Howl Quartet… with the considerable individual talents of its members combining to create an even more impressive whole.' The Jazz Mann
Harry Brunt – saxophone
Dan Smith – saxophone
Pete Komor – double bass?
Matt Parkinson – drums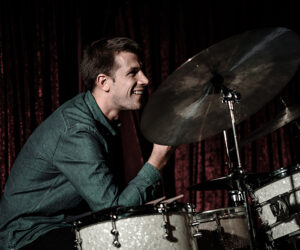 Dave Storey Trio
This fine trio is led by the dynamic London-based drummer Dave Storey. His trio . Whether in the form of a soothing ballad or a furious up-tempo tune, the trio brings their unique and captivating sound to an old tradition.
This dynamic trio will be completed by two of London's finest and most in demand players, James Allsopp and Conor Chaplin who bring a wealth of experience through years of playing with many of the world's top musicians such as Kenny Wheeler, Django Bates, Stan Sulzmann and Iain Ballamy.