While the doors to our beloved venue remain closed and the whole world as we know it seems to have turned upside down, we wanted to continue to do what we love doing! So…. we are very proud to present "Virtually Green Note… in the round"… a series of specially-curated, unique online musical events that will run every Wednesday and Friday evening at 8pm (UK time), streamed live to our website, our YouTube and Facebook page.
If you watch this show (and are able to) we would like to like to ask you to make a donation via our PayPal link and support the musicians during this difficult time. All the money raised for each show, will be divided  between the venue and the three artists playing on this date. Please know that we, and all the musicians involved, are incredibly grateful for the support of music-loving audiences… and it enables us to keep doing what what we do!
Suggested donation £10, but any donation will be much appreciated.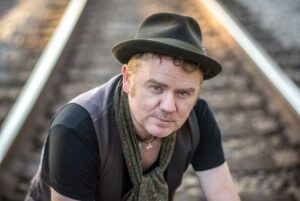 DEAN OWENS: Award winning Scottish singer songwriter Dean Owens is one of UK's finest troubadours, with fans including authors Irvine Welsh and Ian Rankin, and BBC legend "Whispering" Bob Harris. Hard to pin down to a particular genre, his music is a unique blend of Scottish roots and Americana – the unfettered enthusiasm of a rock n roller coupled with the sympathetic delivery of folk's best storytellers. While never losing his own unique Scottish identity, Dean has had a longstanding love affair with the USA since his early days as front man of Scottish alt-country band, the Felsons. He has recorded most of his seven solo albums there, including Southern Wind, the title track of which won the UK Song of the Year Award at the 2019 Americana Music Association UK Awards.  A "Best of" album – The Man From Leith was released in early 2020, on London's Eel Pie Records. Sand And Blood (Vol 2 of his Desert Trilogy EPs, recorded in Tucson, and long distance, with members of Calexico) is released 7th May.
"the pulse of all our lives…" Irvine Welsh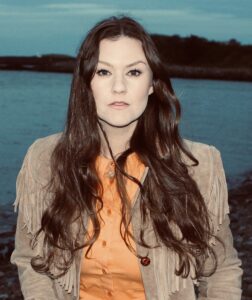 KIRSTEN ADAMSON: Kirsten Adamson was born into a family of dance and music in Scotland. Her father the frontman of 1980's rock band Big Country and her mother a champion highland dancer. Paving her own way Kirsten began her performing career within the realms of the musical theatre world before teaching herself to play guitar at age 17.
Having released and performed on many studio albums since then both as a solo artist and in bands The Marriage, Aberfeldy, The Gillyflowers and Ahab. Kirsten has grown into a songwriter of real depth with remarkable versatility and emotional quality. Her voice recalls the likes of Dolly and Emmylou as she summons the listener with minimal adornments.
Since the beginning of lockdown Kirsten has kept her fans spirits alive performing every Friday. These sessions can be found on her Patreon site where she has a growing community of over 100 members tuning in each week.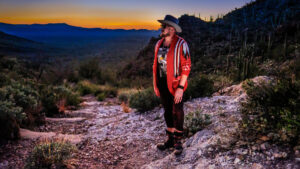 DAVID HUCKFELT: David Huckfelt is a singer / lyricist / activist and founding frontman of Minneapolis indie-folk cult favorites The Pines.  With roots in the same Midwestern soil that produced legendary folk singers like John Prine and Greg Brown, Huckfelt has shared stages with artists from Prine, Mavis Staples & Emmylou Harris to Bon Iver, Arcade Fire, Calexico, Trampled By Turtles.  Receiving accolades from Mojo & Q Magazine, and praise from David Fricke (Rolling Stone),  Huckfelt received the prestigious Artist-In-Residence award at Isle Royale National Park where he wrote the songs that would become his breakout solo debut "Stranger Angels".  A longtime advocate for Native American artists and activists, he has worked with American Indian Movement leader & poet John Trudell, Keith Secola, Quiltman, Winona LaDuke and novelist Louise Erdrich in the fight for social justice and protection for Mother Earth.  In thousands of shows across the United States, Canada & overseas, Huckfelt's grassroots following has grown from small-town opera houses, Midwestern barn concerts, and progressive benefit events to national tours and festival stages like Hardly Strictly Bluegrass, Edmonton and Calgary Folk Fests, and the legendary First Avenue club in his beloved Minneapolis home.