While the doors to our beloved venue remain closed and the whole world as we know it seems to have turned upside down, we wanted to continue to do what we love doing! So…. we are very proud to present "Virtually Green Note… in the round"… a series of specially-curated, unique online musical events that will run every Wednesday and Friday evening at 8pm (UK time), streamed live to our website, our YouTube and Facebook page.
If you watch this show (and are able to) we would like to like to ask you to make a donation via our PayPal link and support the musicians during this difficult time. All the money raised for each show, will be divided four ways, between the venue and the three artists playing on this date. Please know that we, and all the musicians involved, are incredibly grateful for the support of music-loving audiences… and it enables us to keep doing what what we do!
Suggested donation £10, but any donation will be much appreciated. Thank you!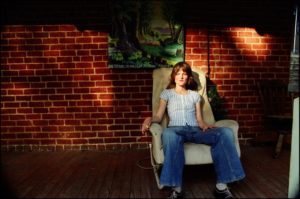 DEVON SPROULE
: Devon Sproule is an old friend of Green Note, hailing from Charlottesville, VA.  She's also a proud friend of the Tin Angel community in Coventry, having released several records with their label over the years.  Her music has wandered between folk & indie over the years, most recently influenced by collaborators in Toronto, ON (also Sproule's birthplace). Paste Magazine said, "Sproule's songs are something to behold: Victoria Williams' playfulness and spunk meeting up with Joni Mitchell's confessional songwriting chops."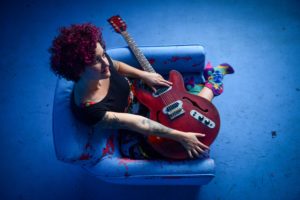 CARSIE BLANTON
: Carsie Blanton writes anthems for a world worth saving. Inspired by artists including Nina Simone and Randy Newman, her songs encompass a wide range of genres, from sultry pop to punk-tinged Americana. Whether alone with her electric guitar or fronting her four-piece "handsome band," Carsie delivers every song with an equal dose of moxie and mischief, bringing her audience together in joyful celebration of everything worth fighting for.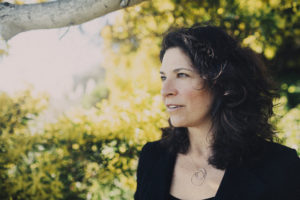 KRIS DELMHORST: Kris Delmhorst is a veteran of the indie Americana world, with vivid songwriting, soulful delivery, and intricate arrangements that stretch the limits of genre. She's been compared to artists as various as Anaïs Mitchell, Lucinda Williams, and Juana Molina – though she cites Rickie Lee Jones, in all her fearless joy and complexity, as a north star.
Long Day in the Milky Way, Delmhorst's eighth album (out 14 August 2020), offers the purest distillation yet of her artistic sensibilities. Lush with layered vocals and immersive instrumentation (piano, guitars, harp, bass, drums, strings, and an ethereal trio of backing singers), it finds the gifted lyricist at the height of her craft and working with a strong sense of purpose. World-weary but hopeful, Delmhorst responds to a time of global anxiety with a missive straight from the chest. She invites the listener to look both out and in, to take in the full kaleidoscope of life's contradictions – doubt, persistence, dislocation, love – and to locate the grace within the struggle, the beauty in the dark.
"Bold and brilliant" (Boston Globe)
"Transcendent" (LA Times)