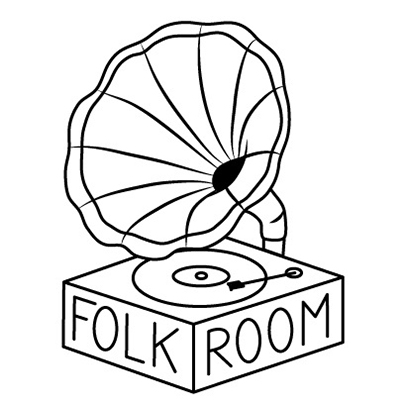 Folkroom run a monthly matinée series at Green Note with a chance to catch up with established folk stars and discover new talents on the scene. Folkroom's Green Note Matinées offer everyone a chance to discover folk music, with a family-friendly environment and acts of the highest calibre.
DG SOLARIS: DG Solaris has been a familiar face on the London folk scene for years now. Initially performing as Laish, their music changed direction with the sun-glint pop folk of the first DG Solaris album, 'Spirit Glow'. Throughout the last year of the pandemic, they've undertaken another project in Songs from the Blue Room – a series of video sessions that have seen collaborations with some of the pivotal figures of folk in London.
For this month's Folkroom Matinée, we've invited DG Solaris to bring the Blue Room to Green Note, for a set rife with collaborations as he performs alongside acts like Hattie Whitehead, Louis Brennan and Hannah Nicholson. With plenty of surprises and one-off moments, this looks set to be a very special and rare gig.