While the doors to our beloved venue remain closed and the whole world as we know it seems to have turned upside down, we wanted to continue to do what we love doing! So…. we are very proud to present "Virtually Green Note… in the round"… a series of specially-curated, unique online musical events that will run every Wednesday and Friday evening at 8pm (UK time), streamed live to our website, our YouTube and Facebook page.
If you watch this show (and are able to) we would like to like to ask you to make a donation via our PayPal link and support the musicians during this difficult time. All the money raised for each show, will be divided  between the venue and the three artists playing on this date. Please know that we, and all the musicians involved, are incredibly grateful for the support of music-loving audiences… and it enables us to keep doing what what we do!
Suggested donation £10, but any donation will be much appreciated. Thank you!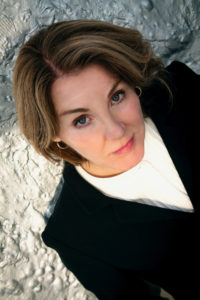 DIANA JONES: Award winning, internationally touring singer songwriter Diana Jones is known for her gritty, yet literary, Appalachian influenced songs. Adopted as an infant and raised in Long Island, NY, the fact that Diana couldn't get enough of her brother's Johnny Cash records finally made sense when she found her birth family and musical roots in the Smoky Mountains of Eastern Tennessee. Her maternal grandfather, who had formed his first teenage band with a young Chet Atkins, was happy to pass on the culture and the music that he loved to his granddaughter. Diana's literary, progressive, yet historically rich songs have been recorded by artists including Joan Baez and Gretchen Peters and have put her on the road with artists such as Richard Thompson, Janis Ian and Mary Gauthier. Song To A Refuge, Diana's 6th solo recording gives voice to the stories of asylum seekers world wide. On the anthemic single, "We Believe You" Jones is joined by friends and folk icons Steve Earle, Richard Thompson and Peggy Seeger. Song To A Refugee is a testament to Diana's commitment to social justice through her gifts as a consummate songwriter and performer.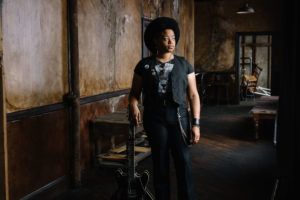 AMYTHYST KIAH: Born in Chattanooga and based in Johnson City, Amythyst Kiah's commanding stage presence is matched by her raw and powerful vocals—a deeply moving, hypnotic sound that stirs echoes of a distant and restless past.
Accompanied interchangeably with banjo, acoustic guitar, or a full band, her eclectic influences span decades, finding inspiration in old time music, alternative rock, folk, country, and blues.
Our Native Daughters, her recent collaboration with Rhiannon Giddens, Leyla McCalla, and Allison Russell (Birds of Chicago), has delivered a full-length album produced by Rhiannon Giddens and Dirk Powell, Songs of Our Native Daughters (out now on Smithsonian Folkways). NPR described the opening track, Black Myself, written by Amythyst, as "the simmering defiance of self-respect in the face of racism." The song was nominated for a Grammy for Best American Roots Song. The supergroup hit the road in July 2019 with a series of special dates that included performances at Washington D.C.'s Smithsonian Museum of African American History & Culture as well as Newport Folk Festival. The group was nominated for Duo/Group of the Year at the 2019 Americana Honors & Awards. Black Myself won 2019 Song of the Year at the Folk Alliance International Conference.
Provocative and fierce, Amythyst's ability to cross boundaries is groundbreaking and simply unforgettable. Her stylistic range will be on full display in her next full-length album expected in 2021. Amythyst regularly tours the United Kingdom and has performed at Celtic Connections, Southern Fried Festival, Cambridge Folk Festival, the Edinburgh Jazz & Blues Festival, and SummerTyne Americana Festival. She is a crowd favorite at Bristol Rhythm & Roots Reunion in the U.S. and has shined at the John F. Kennedy Center for Performing Arts, Smithsonian Folk Life Festival, Winnipeg Folk Festival, and opening for artists such as the Indigo Girls, Rhiannon Giddens, Dom Flemons, Old Crow Medicine Show, First Aid Kit, Darrell Scott, and Tim O'Brien.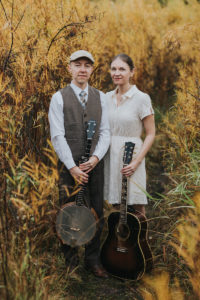 ORDINARY ELEPHANT: International Folk Music Awards 2017 Artist of the Year Ordinary Elephant captivates audiences with their emotionally powerful and vulnerable songs, letting the listener know that they are not alone in this world. The collaboration of husband and wife Pete and Crystal Damore, their connection, and their influences (such as Gillian Welch, Guy Clark, Anais Mitchell) all meet on stage. "Two become one, in song…hand-in-glove harmonies surprise the listener with focused intensity and musical mastery," says Mary Gauthier. The Associated Press is calling their latest album, Honest, "one of the best Americana albums of the year."