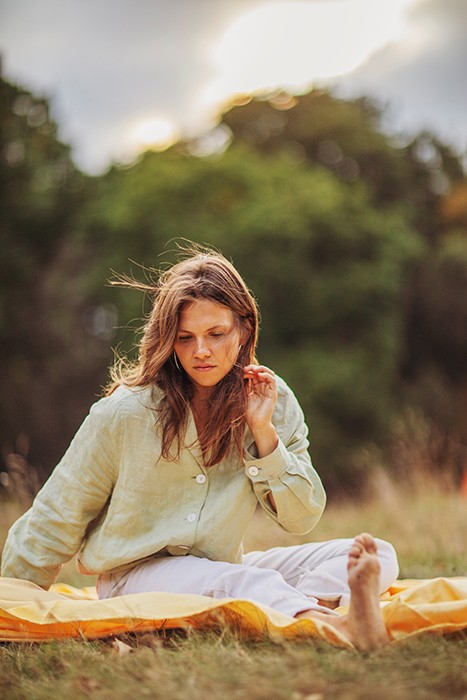 Ella Hohnen-Ford with Strings
Ella Hohnen-Ford is inspired by jazz, folk and the great songwriters of the 20th century. Ella's interest in a broad variety of styles has produced her unorthodox and genre-defying approach to writing and interpreting music.
It is every singer's dream to work with a string section, and Ella has been composing for this line up since her first year at the Royal Academy of Music, which she graduated from in 2020. Her arrangement of Alfie by Burt Bacharach was well-received on YouTube and in July 2021, Ella recorded a handful of string quartet arrangements at the Fish Factory with Benedic Lamdin. The band is comprised of some of her best friends, who happen to be some of the most in demand musicians in London, and they spent the day playing arrangements of some of their favourite songs from the Great American Songbook. (Will Sach on double bass, Will Cleasby (drums) Noah Stoneman (piano) Jonny Mansfield (vibraphone).) Debuting these commissioned arrangements at the Green Note, the string quartet will feature Midori Jaeger, Nicole Petrus Barraks, Dom Ingham and Abbey Bowen. Arrangements by Billy Marrows, David Swan, Jonny Mansfield, Ella Hohnen-Ford and many more from UK's up and coming composers.