While the doors to our beloved venue remain closed and the whole world as we know it seems to have turned upside down, we wanted to continue to do what we love doing! So…. we are very proud to present "Virtually Green Note… in the round"… a series of specially-curated, unique online musical events that will run every Wednesday and Friday evening at 8pm (UK time), streamed live to our website, our YouTube and Facebook page.
If you watch this show (and are able to) we would like to like to ask you to make a donation via our PayPal link and support the musicians during this difficult time. All the money raised for each show, will be divided four ways, between the venue and the three artists playing on this date. Please know that we, and all the musicians involved, are incredibly grateful for the support of music-loving audiences… and it enables us to keep doing what what we do!
Suggested donation £10, but any donation will be much appreciated. Thank you!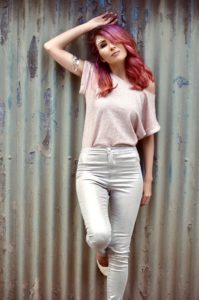 EMMA KING: Emma King's remarkable journey has already taken her from Northern England to Tennessee, touring Europe and receiving 5-star album reviews along the way. After 6 years of living and touring the USA from Nashville, TN, Emma returned to England to release 2016's eponymous debut solo album. The record received national radio play (BBC Radio 2 & BBC London), was an HMV recommended release, and was supported by Abbey Road Studios (where it was mastered), BASCA, BPI, and Blues Magazine where Emma shared a covermount with artists such as Joe Bonnamassa. Emma's recent releases include a live-to-tape Vinyl recorded at Sun Studios, Memphis, TN and the forthcoming album 'Deleted Scenes' out June 26th.
"A sound that sits mid-point between the gospel soul of Aretha Franklin and the dirty blues of Fleetwood Mac – really something special" The Blues Magazine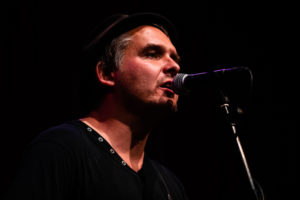 SEAN TAYLOR: Sean Taylor's unique songwriting is a late night cocktail of Tom Waits, Leonard Cohen and Jack Kerouac; with a voice that is a cross between John Martyn and Van Morrison and a guitar style that sounds like an acoustic Stevie Ray Vaughan jamming with JJ Cale…His live shows fuse world class songwriting with stories from the road.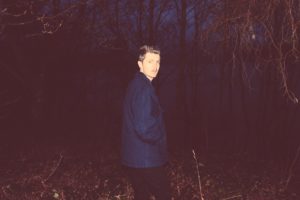 DAN BETTRIDGE: Characterised by equal measures of intimate poetry and narrative-based lyrics, Dan Bettridge's work delves deep into themes of love, freedom and the complexity of the human condition. At 27 he sits on an impressive discography, including a double-length album and a slew of mesmerizing singles and covers."Blending a discography of radio-ready anthems, dreamy indie stunners and classic rock bangers", Bettridge's alternative, genre-defying spirit is woven through every track.
Acoustic Magazine's 'Next Big Thing', Bettridge is an artist to look out for. He was awarded PRSF's prestigious Momentum Music Fund in 2019 and the resulting, much-anticipated EP will be released later in 2020.