While the doors to our beloved venue remain closed and the whole world as we know it seems to have turned upside down, we wanted to continue to do what we love doing! So…. we are very proud to present "Virtually Green Note… in the round"… a series of specially-curated, unique online musical events that will run every Wednesday and Friday evening at 8pm (UK time), streamed live to our website, our YouTube and Facebook page.
If you watch this show (and are able to) we would like to like to ask you to make a donation via our PayPal link and support the musicians during this difficult time. All the money raised for each show, will be divided  between the venue and the three artists playing on this date. Please know that we, and all the musicians involved, are incredibly grateful for the support of music-loving audiences… and it enables us to keep doing what what we do!
Suggested donation £10, but any donation will be much appreciated.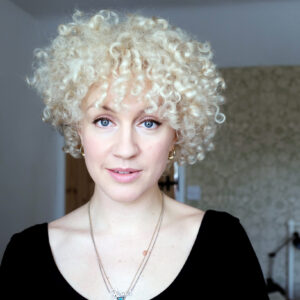 FIONA BEVAN is a Canadian-British songwriter, singer and multi-instrumentalist who grew up in Suffolk, UK, with a sweet, fiery voice and a soulful, cinematic folk sound creating "startling odysseys that suggest Erykah Badu, Joanna Newsom and Kate Bush spine-tinglingly joined" (The Guardian).
Her latest EP, 'Wild Angels Sweet Demons', was produced by Grammy award-winning engineer Robin Baynton (Mumford And Sons, Laura Marling, Isaac Gracie), released independently, and went straight to number 2 in France, and number 7 in both the UK and Canada iTunes singer-songwriter charts. The EP was an eagerly awaited follow up to Fiona's debut studio album, 'Talk To Strangers', which was included in iTunes front page "best of 2014" and released in UK, Europe, Australia and Japan in 2014 and in USA and Canada in 2015 in conjunction with Universal Canada. In between releases Fiona has been working as a multi-platinum songwriter, writing hit songs for other artists including the award-winning number one song 'Little Things' for One Direction, plus singles for Kylie, Backstreet Boys, Aurora, Lewis Capaldi, Stefflon Don, Tom Walker, Joy Crookes, 5 Seconds Of Summer, Mika, Natalie Prass and Matthew E. White. She has also recently been writing with Shawn Mendes, Ryan Tedder, Natalie Imbruglia, Lennon Stella and Lukas Nelson, and toured the UK supporting Ruston Kelly and The Wandering Hearts, after they met onstage playing at The Bluebird in Nashville last year.
Fiona has also toured in the UK and Europe with Ed Sheeran, Nick Mulvey, Billie Marten, Ingrid Michaelson and Adam Ant, and in Canada with Hawksley Workman. In 2018 she was a judge for the Ivor Novello Awards. Fiona has been spending lockdown creating "Red Velvet Sessions" – a world-class HD livestreaming theatre in her living room with acclaimed singer songwriter Adam Beattie and award winning cinematographer Simon Minett, and is now writing a new album.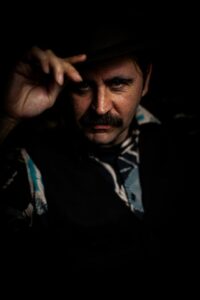 GABRIEL MORENO is a singer songwriter and poet with more than 10 poetry books published in both Spanish and English. He has also released two albums with Amber Records, UK, Love and Decadence 2015 and Farewell Belief 2017, expressing creations of his own strand of Alternative Folk with a Mediterranean touch. Winner of the Introducing Stage at The Great British Folk Festival (2019) and hailed as "an offshoot of Leonard Cohen and Neil Diamond" by Cerys Mathews BBC6, he released his third record "Whiskey with Angels" in December 2020 which has been reviewed with honours by Secret Meeting, God is in the TV Zine, Atwood Magazine and other magazines of the genre.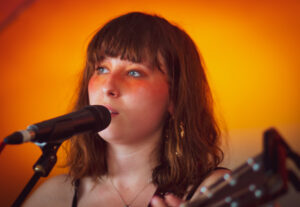 Peckham's PEARL FISH brings audiences into the fantastic, childlike nature of a world we wish we could see, before juxtaposing it with the realities of being. Her writing style lies somewhere between Nick Drake and Laura Marling, complete with a uniquely transfixing vocal performance. She currently resides on the waterways of East London.'