While the doors to our beloved venue remain closed and the whole world as we know it seems to have turned upside down, we wanted to continue to do what we love doing! So…. we are very proud to present "Virtually Green Note… in the round"… a series of specially-curated, unique online musical events that will run every Wednesday and Friday evening at 8pm (UK time), streamed live to our website, our YouTube and Facebook page.
If you watch this show (and are able to) we would like to like to ask you to make a donation via our PayPal link and support the musicians during this difficult time. All the money raised for each show, will be divided  between the venue and the three artists playing on this date. Please know that we, and all the musicians involved, are incredibly grateful for the support of music-loving audiences… and it enables us to keep doing what what we do!
Suggested donation £10, but any donation will be much appreciated. Thank you!
To mark our 100th episode of Virtually Green Note, we have put together a special show featuring some of our very talented members of bar staff! Over the years, we have had many interesting, creative and talented people working behind our bar at Green Note, some of whom are musicians themselves. For this episode, we've invited three of our staff members to come together in a musically eclectic bill, which we hope you will enjoy!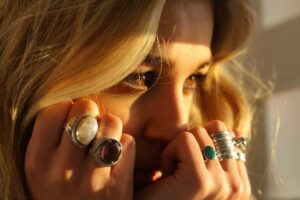 TARANTINA is a self-taught singer, producer and videographer who creates dark polished pop within the confines of her home studio. She blends fine art processes and pop culture with a DIY aesthetic to make accompanying audiovisual art. Raised between two juxtaposing worlds; her mother's house filled with the likes of Portishead and Leftfield (with whom she has been touring as their lead vocalist) and the home of her father with Frank Sinatra and Tony Bennett, TARANTINA is a product of these opposing influences with a staunchly avant-garde twist. Her professional musical journey began unexpectedly when her first ever released track, uploaded anonymously to Soundcloud, unexpectedly took on a life of its own. It received major blog support including Pigeons & Planes who called it "…a brilliant piece of soulful pop songwriting, worthy of so many repeat listens". This accidental success sparked an intense period of hibernation, the result of which was her debut EP 'Teething'. Her music soon found fans in BBC6 Music, BBC Introducing and Nadine Shah who invited her to take part in an all female tour curated for Independent Venue Week. In 2019, Tarantina was awarded the PRS Women Make Music fund and used this to put a full band together and play a sell out debut headline show at The Slaughtered Lamb.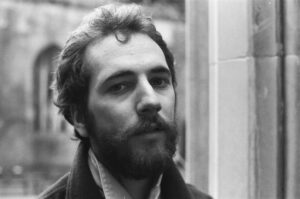 ROB QUO: Raised in rural England, Rob has forged his own path through the traditions of folk/blues via years of writing/playing on London's grassroots circuit. Solo, or accompanied by choice collaborators, his songs are first-person observations of life in the present.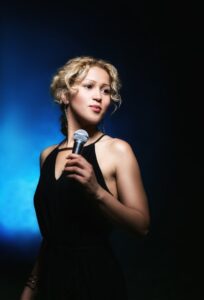 DEBORAH JONES: For the last few years, Deborah Jones' unrivalled talents have been on display at various shows and venues in Bahrain. Growing up in Cornwall and being a self-taught artist, Deborah uses her voice to tell a story and gives her all to every performance. With an impressive range and versatility, Deborah is currently on a genre-fluid journey to release some hotly-anticipated original music. Deborah recently had the honour of performing at Bahrain Jazz Fest with some of the country's rising stars and is looking forward to performing some stripped-back versions of original songs and covers for Virtually Green Note. Deborah worked at Green Note while studying to be an osteopath, which is her primary job with music always having been a hobby. A few years ago a move to Bahrain awoke a confidence in her and her musical journey has gone from strength to strength!