While the doors to our beloved venue remain closed and the whole world as we know it seems to have turned upside down, we wanted to continue to do what we love doing! So…. we are very proud to present "Virtually Green Note… in the round"… a series of specially-curated, unique online musical events that will run every Wednesday and Friday evening at 8pm (UK time), streamed live to our website, our YouTube and Facebook page.
If you watch this show (and are able to) we would like to like to ask you to make a donation via our PayPal link and support the musicians during this difficult time. All the money raised for each show, will be divided four ways, between the venue and the three artists playing on this date. Please know that we, and all the musicians involved, are incredibly grateful for the support of music-loving audiences… and it enables us to keep doing what what we do!
Suggested donation £10, but any donation will be much appreciated. Thank you!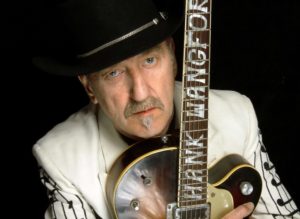 HANK WANGFORD: If Daniel O'Donnell is the brightly scrubbed face of British country music then Hank Wangford is its guilty conscience, its dark and troubled grubby soul. Hank has picked at the miserable underbelly of country music for twenty eight years, inspiring others like Billy Bragg, The The,  The Alabama Three and other alt.country musicians.  He has spread the word with his two ground breaking television series, Britain's first on Country music, "Big Big Country" and "The A to Z of C&W" and his books "Lost Cowboys" and "Hank Wangford Vol 3 The Middle Years".
This messianic derailment onto the path of country music came from befriending and playing with Gram Parsons, ex-Byrds and Flying Burrito Brothers, in the seventies. This was at a time when Hank – as Dr Sam Hutt – was a rock 'n roll doctor. Many of his patients were from the world of rock music and the hippie alternative world. The Grateful Dead, the Who and the Rolling Stones were some of his clients.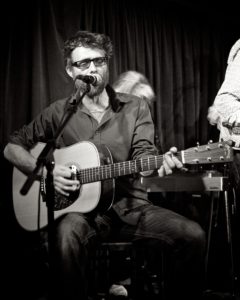 JOSE MCGILL: José McGill is a Norfolk based singer songwriter, instrumentalist and music producer. Front man and founder member of The Vagaband, he specializes in acoustic roots rock, utilizing influences from American and celtic folk, blues, country and jazz.
With a rich Irish musical heritage behind him, José began a career in live performance with his fathers' country band in 1990 at the age of fifteen. José's father, Hugo McGill was a stalwart of the British country scene in the 70s having worked with many country stars including Don Gibson, Conway Twitty, Loretta Lynn, Karl Denver and Guy Mitchell.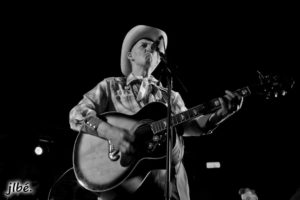 BIG STEVE ARLENE: BiG Steve spent the 90's in Camden Town. Releasing records with his bands, playing the Dublin Castle,  running Come Down and Meet the Folks the Sunday afternoon music club that jumped through various NW1 locations and all whilst being the road manager and sound engineer for London jazz legend George Melly. Always a songwriter, after various incarnations, settled with American wife Stephanie Arlene and released two albums on Loose Records in the early 2000's as the Arlenes, most notably gaining local and national notoriety with the song 'Springboard', a song about unrequited love in the Gospel Oak Lido, Kentish Town, before leaving for California with their first born. After a 10 year stint in the US (6 in Nashville) the, by now, four of them returned to Norwich, Norfolk. Forming the hard rockin' Shooting Stars rockabilly band that had a 6 year stint on the European Festival circuit.
Steve is a fine songwriter with an easy touch and acoustic guitar playing style and is about to drop the latest Arlenes mini album of tracks recorded in Nashville with Ken Coomer of Wilco.
Steve won the 1st Grassroots award at the 3rd UK Americana Music Awards along with bestie Alan Tyler (Rockingbirds) for his work with 25 years of Come Down and Meet The Folks.