While the doors to our beloved venue remain closed and the whole world as we know it seems to have turned upside down, we wanted to continue to do what we love doing! So…. we are very proud to present "Virtually Green Note… in the round"… a series of specially-curated, unique online musical events that will run every Wednesday and Friday evening at 8pm (UK time), streamed live to our website, our YouTube and Facebook page.
If you watch this show (and are able to) we would like to like to ask you to make a donation via our PayPal link and support the musicians during this difficult time. All the money raised for each show, will be divided  between the venue and the three artists playing on this date. Please know that we, and all the musicians involved, are incredibly grateful for the support of music-loving audiences… and it enables us to keep doing what what we do!
Suggested donation £10, but any donation will be much appreciated.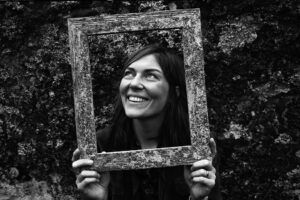 HANNAH ENLÖF (Sweden): Hanna Enlöf started her musical career as half of the wildly talented and successful musical duo Good Harvest from Sweden. Good Harvest got their breakthrough after going viral with their exceptional rendition of Joni Mitchell's Woodstock in 2016. In the following years they've had success after success and made numerous television appearances, played on some of Scandinavia's largest stages and released several critically acclaimed albums.
Hanna is now releasing her first solo album, BareBones, in the Spring of 2021. Her musical compositions and arrangements show a melodic and harmonic maturity seldom seen in today's musical landscape. With few exceptions she has recorded all the instrumental and vocal tracks on this album. Hanna has crafted these songs together with lyricist Craig Stanton Thomas, who also happens to be her partner. You are about to be ushered into a world of wonderful arrangements, masterful guitar playing and hauntingly beautiful singing, not to mention lyrics and issues, which will both inspire and challenge.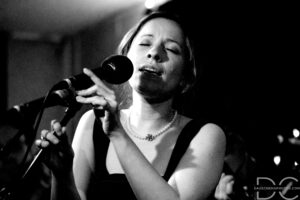 LIZ SIMMONS (USA): Liz Simmons, lead singer and guitarist from award-winning Folk/Roots band Low Lily, announces the release of her eagerly-anticipated solo album "Poets", with a UK impact date of April 16, 2021. The self-produced album features the mixing talents of Ben Savage (Hannah Sanders & Ben Savage) and the mastering skills of Nick Cooke (Kate Rusby). The album also features the playing of Andy Hall (The Infamous Stringdusters), Pete Grant (the Grateful Dead) and Liz's husband and musical partner Flynn Cohen, among many others. Liz is excited to be featured in the Virtually Green Note series to celebrate the UK release!
"If this collection were part of an Olympic event, I'd give it a solid '10′ for both style and content" Fatea
"Replete with a refreshing collection of songs, Poets has all the makings of becoming an ageless album" Irish Music Magazine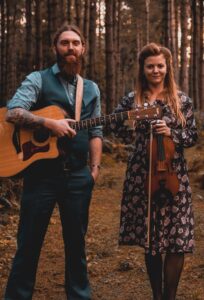 GEORGIA SHACKLETON
(
UK
) is best known for her work with The
Shackleton
Trio, who having been featured on Mark Radcliffe's Radio 2 Folk show, BBC Radio 4, and ★★★★★ reviews have become an in demand name on the folk circuit. Join her and Aaren Bennett for some stripped back original and traditional material, firmly rooted in their Native East Anglia. A highly original and energetic musical force just as likely to move you to tears as move you to your feet.
"A hugely talented lass"
– Mike Harding
"Sparky, charismatic and intensely assured"– fRoots Magazine