While the doors to our beloved venue remain closed and the whole world as we know it seems to have turned upside down, we wanted to continue to do what we love doing! So…. we are very proud to present "Virtually Green Note… in the round"… a series of specially-curated, unique online musical events that will run every Wednesday and Friday evening at 8pm (UK time), streamed live to our website, our YouTube and Facebook page.
If you watch this show (and are able to) we would like to like to ask you to make a donation via our PayPal link and support the musicians during this difficult time. All the money raised for each show, will be divided  between the venue and the three artists playing on this date. Please know that we, and all the musicians involved, are incredibly grateful for the support of music-loving audiences… and it enables us to keep doing what what we do!
Suggested donation £10, but any donation will be much appreciated.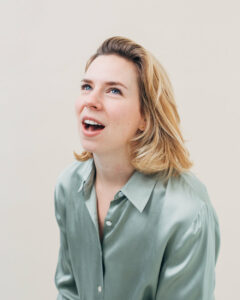 HANNAH READ: Born and raised in Scotland and now residing in Brooklyn, New York, Hannah Read is a versatile multi-instrumentalist widely recognized on the International stage. She's best known for her fiddle playing, songwriting and composing and was recently described as one of "the finest singers of the day" in the UK's MOJO Magazine. Hannah leads her own band and is an in-demand collaborator on both sides of the Atlantic – including one part of the critically acclaimed British folk super-group 'Songs of Separation', winners of 'Album of the Year' at the 2017 BBC Radio 2 Folk Awards.
Over the last decade living in New York and Boston, collaboration through music has been a major part of Hannah's growth as a musician. She's recorded fiddle, guitar and backing vocals with many notable artists including Rosanne Cash, Jefferson Hamer, David Duchovny, Silvina Moreno, Lola Kirke, Ember Isles, Rowan Rheingans, John Fatum, Ewan Macpherson, Keenan O'Meara, Raffi, Hanneke Cassell and Robinson & Rohe.
She has toured extensively throughout North America, the UK and Europe with both her own self-titled project, as well as performances with Tony Trischka, Jefferson Hamer, Kris Drever, Darlingside, The Fretless, Sam Reidder & the Human Hands, Livingston Taylor, Oli Rockberger, Melanie Safka, Julie Fowlis, Karan Casey, Eddie Barbash, Daimh, Songs of Separation (alongside Eliza Carthy, Karine Polwart and Mary Macmaster), with Juno award winner Rose Cousins and Grammy Award winning Sarah Jarosz, Celine Dion and Tom Chapin.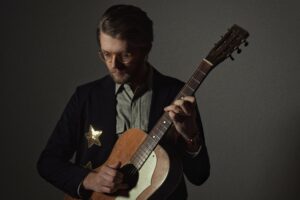 TAYLOR ASHTON: Born in the last year of the 1980s, Taylor Ashton grew up surrounded by the Pacific Ocean and the old growth rainforests of Canada's west coast. His songs are inspired by the primeval crookedness of traditional old-time music, the humour and heartbreak of Randy Newman, the cosmic emotionality of mid-career Joni Mitchell, and the sage vulnerability of Bill Withers. Somehow, he finds a way to make this all work on the clawhammer banjo.  His debut solo record, The Romantic, was released in February 2020 on Signature Sounds Recordings.  Although it's his first proper "solo" album, it follows 4 albums as frontman of his former band Fish & Bird as well as a stripped-down duo record with guitarist and songwriter Courtney Hartman.  His latest release is 2021's Romanticize, an EP of remixes and new songs, and a companion to The Romantic.
JORDAN TICE: On his 5th record, singer-songwriter/guitarist, Jordan Tice breaks it down to just his voice and acoustic guitar. He combines witty musings on life, relationships, and time with his deft finger-picking acoustic guitar skills for a fresh take on a classic medium. Produced by Kenneth Pattengale (of The Milk Carton Kids), Motivational Speakeasy contains evidence of a variety of influences. From the classic Mississippi John Hurt style melodic blues of "Matter of Time" and "Goin on Down", to the dissonant Tom Waits-like shuffle of "Creation's Done" to the philosophical early Dylanesque chatter of "Walkin'" and "Where I'm At", Tice spins his influences into a variety of highly personal, well-crafted songs. In addition, the album contains 3 instrumental tracks where Tice showcases his narrative guitar-playing and composing with performances that range from British Isles inspired whistlefulness ("Stratford Waltz") to quirky ragtime ("Bachelorette Party", "Ghost Story"). Folk fans might recognize Jordan Tice as a member of the instrumental bluegrass supergroup, Hawktail as well as his sideman work with many other artists in the folk/bluegrass genre.