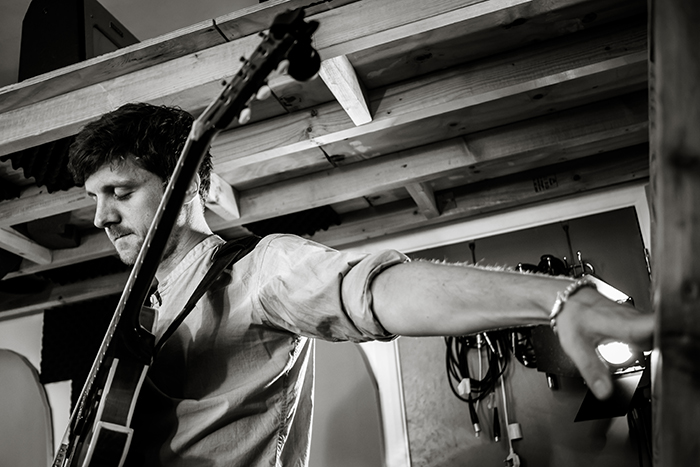 Harry Christelis Trio feat. Andrea Di Biase & Dave Storey
Guitarist Harry Christelis presents music that is a seamless blend of jazz and folk tradition, free improvisation, and immersive sonic landscapes. Alongside long standing collaborators Andrea Di Biase (double bass) and Dave Storey (Drums), the trio uses a harmonious musical and personal connection to explore Harry's ever growing body of original compositions, journeying through soft and ambient tones, interjected with moments of fire and intensity.
Their debut album 'Moostak Trio', released in March 2020, was met with critical acclaim, with the trio being described as having a 'distinct creative identity' by The Jazzmann.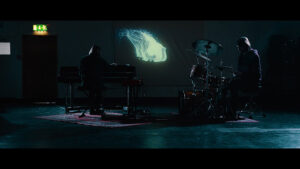 Moonfish
Their set-up combines piano, keyboard and synths with drums, bass synth and electronics. Both Maria Chiara Argirò (Piano/Synths/Electronics) and Riccardo Chiaberta (Drums/Bass Synth/Electronics) are an integral part of the London jazz/electronic community, appearing and recording individually with artists such as Kinkajous, Rosie Turton, Liran Donin, Bruno Heinen, Kettle of Kites and These New Puritans.
A lush dialogue between piano/synths and drums/bass synth, both the debut single "Drop of Water" and "Insomnia" feature layers of dark electronics and jazz offering a new perspective on the duo sonic pallette. Their third single "Mahi Mahi" features a mesmeric melody underpinned by layers of ethereal and a solid, beat-driven groove.