HEARD Collective play their first gig since the lockdown and since their sell-out concert for International Women's Day 2019. With the HEARD Collective, you can expect a night of spellbinding music, stories and laughter. Featuring different artists for each of their one-off nights, HEARD platform the best in female folk talent and collaboration. Join us on 29th September where we showcase the talented and accomplished SHERIKA SHERARD and CERIAN.
Through songwriting Sherika vows to encourage the conversations that make us vulnerable. From charming one liners to heart-felt confessions Sherika celebrates the complexity of self discovery by continuously warming the hearts of her listeners. Sherika has previously opened for Seal and had her music personally picked up by Spike Lee himself to feature on both series of "She's Gotta Have it".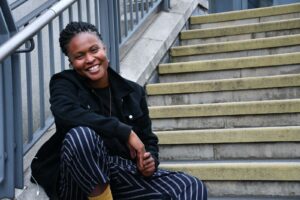 Described as "the purest voice on radio" (BBC) London singer-songwriter and harpist, Cerian, is a multi-instrumentalist described as a cross between Kate Bush, Joni Mitchell and London Grammar, weaving together soaring melodic vocals and rich harmony with poetic lyrics.
HEARD Collective was co-founded in 2018 to promote and support women in music. Since forming they've put on regular live shows and live streams showcasing over 50 female-identifying artists and had features including BBC Radio London and Coventry, a Glastonbury Green Futures Field headline slot and recording and releasing a single at Abbey Road studios raising money for the Fawcett Society.