While the doors to our beloved venue remain closed and the whole world as we know it seems to have turned upside down, we wanted to continue to do what we love doing! So…. we are very proud to present "Virtually Green Note… in the round"… a series of specially-curated, unique online musical events that will run every Wednesday and Friday evening at 8pm (UK time), streamed live to our website, our YouTube and Facebook page.
If you watch this show (and are able to) we would like to like to ask you to make a donation via our PayPal link and support the musicians during this difficult time. All the money raised for each show, will be divided  between the venue and the three artists playing on this date. Please know that we, and all the musicians involved, are incredibly grateful for the support of music-loving audiences… and it enables us to keep doing what what we do!
Suggested donation £10, but any donation will be much appreciated. Thank you!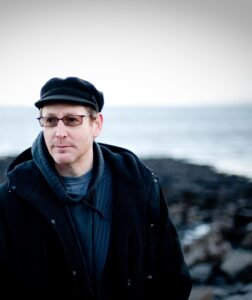 In 2008, HENRY PRIESTMAN (who wrote those hits for The Christians in the 80's, and Yachts' songs in the 70's) reinvented himself as a singer-songwriter, and released his debut solo CD "The Chronicles of Modern Life" to critical acclaim and airplay, and singles from the album (including "Grey's The New Blonde") made it onto the Radio 2 playlist. 2014 saw the release of "The Last Mad Surge of Youth" on Proper Records, which garnered Henry the best reviews he's had in 37 years of releasing records. 2018, and more 4 star reviews for a joint album recorded with Henry's guitarist Les Glover entitled "Six of One and Half as Dozen of the Other". With eight sell-out Green Note shows under his belt since 2013, Henry can't wait to return!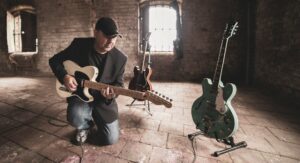 PETE RILEY: A singer/songwriter born and raised in Liverpool, England. Pete Riley has been playing music ever since he can remember, originally signing to Atlantic Records with his band Treehouse (who went on to release their debut album Nobody's Monkey to critical acclaim) landing the support act for all the USA & European dates when Hootie and The Blowfish toured the world to support their globally successful album Cracked Rear View (about 21 million copies sold). Subsequently, Pete spent quite a few years Stateside and has co-written and played in the band of Platinum selling artist Edwin McCain, also co-writing with Narada Michael Walden, Angie Aparo, Kevn Kinney and most recently Paul Sanchez to name a few, On this side of the Atlantic, Pete has toured and co-written extensively with Henry Priestman (The Christians) John Beck, (Tasmin Archer, Corrine Bailey Rae) and recent Grammy winner Amy Wadge. (Ed Sheeran Thinking Out Loud) co-writing and producing 3 Duo albums together Throughout the last few years there has also been numerous TV appearances in the USA (VH1,CBS, and Good Morning America) and in the U.K. BBC 1 (Politics Show) Pete's songs also feature in the Warner Bros TV drama "Jack & Bobby",  Internationally released Miley Cyrus Disney Movie "The Last Song" and Ruth Jones Sky 1 T.V. Series "Stella"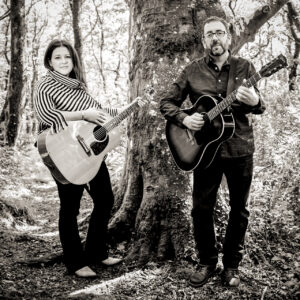 Described by Bob Harris as "One of his absolute favourite artists" LOWRI EVANS is blessed with a voice capable of wide emotional power, her songs taking their musical colours from a broad palette that includes Americana, Folk, Country and Blues, all beautifully knitted together through her innate musicality and heartfelt delivery.
Lee Mason's beautifully judged guitar playing and subtle harmonies have been integral to Lowri's music from the outset. Together they have toured the USA, performed sessions for Bob Harris on BBC Radio 2, been playlisted on BBC Radio and regularly perform in venues across the UK and in festivals such as Cambridge Folk, Underneath the Stars, Celtic Connections, Wychwood Festival, Greenman Festival and Hay Festival.