While the doors to our beloved venue remain closed and the whole world as we know it seems to have turned upside down, we wanted to continue to do what we love doing! So…. we are very proud to present "Virtually Green Note… in the round"… a series of specially-curated, unique online musical events that will run every Wednesday and Friday evening at 8pm (UK time), streamed live to our website, our YouTube and Facebook page.
If you watch this show (and are able to) we would like to like to ask you to make a donation via our PayPal link and support the musicians during this difficult time. All the money raised for each show, will be divided  between the venue and the three artists playing on this date. Please know that we, and all the musicians involved, are incredibly grateful for the support of music-loving audiences… and it enables us to keep doing what what we do!
Suggested donation £10, but any donation will be much appreciated.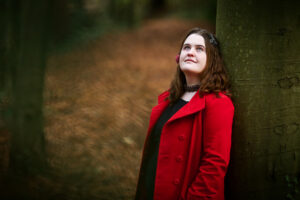 JACKIE OATES is an English Folk Musician, Singer, Performer and Educator. Jackie lives in Oxfordshire with her young family. After 17 years and seven solo albums she is regarded as one of the best loved folk performers in the country. Jackie's current focus is on collaborating with diverse artists and commissions. Following the death of her much-loved dad five days after the birth of her first child, Jackie's 2018 album 'The Joy Of Living' reached beyond the past lives in folk song to the lived experience of all of us. The Guardian called it "utterly gorgeous… moving, depth-filled."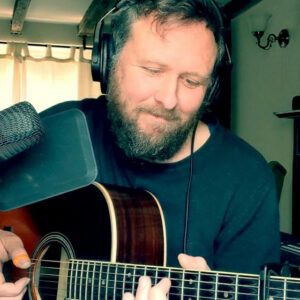 JON WILKS: Exquisite guitarist and singer, Jon's background as a journalist means that he has a great ear for a story, and this shows in his live shows – an amusing mix of folk song performance and conversation. He throws in tidbits about the original singers and collectors, unearthed during his substantial writing and podcasting research on traditional folk music in the UK. "Jon Wilks's Up the Cut explores the fascinating history of Birmingham street balladry, a thriving 19th-century industry, through simple, deeply affecting voice-and-guitar settings. The Lover's Ghost and Stowaway are especially beautiful, delicate with love and loss." – The Guardian.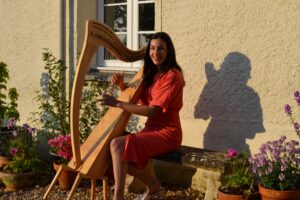 CHLOE MATHARU
 is a talented singer songwriter and Celtic Harpist. Many of her songs draw on her experience as a Navigational Officer in the Merchant Navy sailing around the world on oil tankers. Her thoughtful and sensitive songwriting offers an insight into the modern seafarer's life.
Chloe
's voice, coupled with her harp playing, form a haunting combination perfectly suited to the reflective nature of her material.
Chloe
Matharu
's talent affords a refreshing outlook onto this new tradition of maritime folk music. Her lyrics and melodies will resonate with you long after her performance. Of Scottish, Welsh and Punjabi heritage
Chloe
sings in both English and Welsh. For bookings, schedules, and more information get in touch today.
"a voice of milk and honey" Anais Mitchell