While the doors to our beloved venue remain closed and the whole world as we know it seems to have turned upside down, we wanted to continue to do what we love doing! So…. we are very proud to present "Virtually Green Note… in the round"… a series of specially-curated, unique online musical events that will run every Wednesday and Friday evening at 8pm (UK time), streamed live to our website, our YouTube and Facebook page.
If you watch this show (and are able to) we would like to like to ask you to make a donation via our PayPal link and support the musicians during this difficult time. All the money raised for each show, will be divided  between the venue and the three artists playing on this date. Please know that we, and all the musicians involved, are incredibly grateful for the support of music-loving audiences… and it enables us to keep doing what what we do!
Suggested donation £10, but any donation will be much appreciated. Thank you!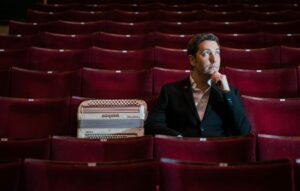 JIM CAUSLEY: During the past decade Causley has been nominated no less than six times for a BBC Radio 2 Folk Award, last year he was nominated as "Singer of the Year" at the 2017 BBC Radio 2 Folk Awards, he won the Spiral Earth Singer of the Year award in 2014, presented his own folk music show on BBC Radio Devon and in 2015 he worked with BBC TV historian Dr Sam Willis to create the music for his show 'Highwaymen, Outlaws and Villains' and was asked to perform his song about Dartmoor tin mining 'Pride of the Moor' on BBC TV's Countryfile – Dartmoor Special.
Since the release of his debut album in 2005, Causley's unique voice and persona have helped him become one of the most well-loved and respected figures of today's contemporary roots and folk scene.
A prolific collaborator, Causley is hugely admired for his work with iconic groups The Devil's Interval and Mawkin:Causley as well as playing, touring and recording alongside Waterson:Carthy, John McCusker, Eddie Reader, Graham Coxson, Shirley Collins, Michael Morpurgo, Show of Hands, Kate Rusby, David Rotheray of Beautiful South fame and many more. He was described by Mojo Magazine as "the finest singer of his generation" and they put Forgotten Kingdom in their Top Ten Folk Albums of 2016 list. Westcountry father of folk Geoff Lakeman described Causley as possessing "A voice in a million" in a recent interview in the Western Morning News, some accolade indeed!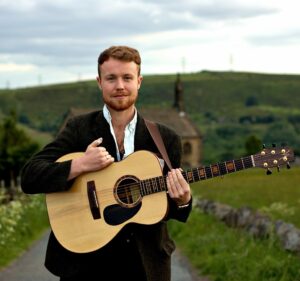 JACK RUTTER: Jack has a well-earned reputation for his solo work, as well as being highly sought after as a musical collaborator (Seth Lakeman, Sam Sweeney and Jackie Oates) and having played in the celebrated instrumental trio Moore Moss Rutter.
In 2020, Jack will be performing unearthed gems from the folk canon from his brilliant new solo album Gold of Scar & Shale. Jack's masterful playing and arrangements on guitar, bouzouki, duet concertina and harmonium provide the perfect accompaniment for his soaring vocals.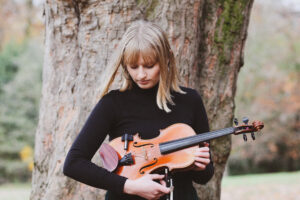 GRACE SMITH: Fiddle player Grace Smith is embarking on her solo career having played for many years in the Monster Ceilidh Band, as part of the Rachel Hamer Band, and numerous other ensembles. With a love of English fiddle music and traditional dance, Grace is currently busy seeking out and sharing the wonderful melodies found in manuscripts, that are just waiting to be discovered and played!