While the doors to our beloved venue remain closed and the whole world as we know it seems to have turned upside down, we wanted to continue to do what we love doing! So…. we are very proud to present "Virtually Green Note… in the round"… a series of specially-curated, unique online musical events that will run every Wednesday and Friday evening at 8pm (UK time), streamed live to our website, our YouTube and Facebook page.
If you watch this show (and are able to) we would like to like to ask you to make a donation via our PayPal link and support the musicians during this difficult time. All the money raised for each show, will be divided  between the venue and the three artists playing on this date. Please know that we, and all the musicians involved, are incredibly grateful for the support of music-loving audiences… and it enables us to keep doing what what we do!
Suggested donation £10, but any donation will be much appreciated.
Curated by TRUE NORTH MUSIC…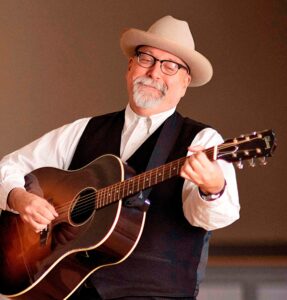 JOE NEWBERRY: Joe Newberry is a top notch clawhammer banjoist, guitarist, singer and award-winning songwriter who charms audiences wherever he goes. Joe was a guest star on the 2016 Transatlantic Sessions live tour, and in normal times tours internationally with projects including Newberry & Verch (with award-winning fiddler & step dancer April Verch) and his duo with mandolin legend Mike Compton. Growing up in Missouri in a family full of singers and dancers, Joe took up the guitar and banjo as a teenager and moved to North Carolina as a young man, quickly becoming an anchor of the vibrant traditional music scene there. Joe's evocative songs have been performed and recorded by artists including Mandolin Orange and the Gibson Brothers. Joe was a regular guest artist on the radio/live show A Prairie Home Companion, and has long been an in-demand tutor at numerous camps and festivals including American Banjo Camp and the Augusta Heritage Center – teaching banjo, guitar, singing and songwriting. Joe is a board member of the International Bluegrass Music Association and his outstanding musicianship, thoughtfulness and sense of humour make him a popular figure with fellow musicians as well as with music fans across the bluegrass and folk music community.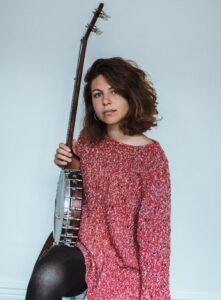 KATE GRIFFIN: Rising star of the UK and international folk scene, Kate Griffin is a gifted clawhammer banjo player, singer and composer, fusing musical influences from around the world into her music. Kate has performed with multiple projects over the last seven years, including global folk collective Mishra (with Ford Collier) who weave an enchanting web that blends Americana, English folk and Indian music. As a solo artist she launched the Wayside Tales project in 2018, transforming stories from her childhood home into reflective compositions. More recently, she has worked on a collaboration with talented harpist Manon McCoy, and completed a 2020 Fellowship with international music exchange programme Making Tracks. Kate didn't let lockdown slow her down – in 2020 she was also awarded a grant from EFDSS (the English Folk Dance & Song Society) to explore musical collaborations with Mozambique artist Matchume Zango and at the very end of the year, she announced she would be joining popular female folk band The Magpies. Spring 2021 saw Kate and her Mishra band-mates rehearsing and recording their second album, and she's looking forward to a busy year working with her various musical collaborators.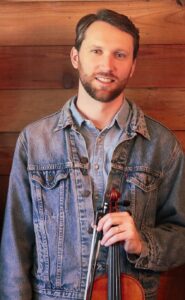 GEORGE JACKSON: New Zealand born ace fiddle player and multi-instrumentalist George Jackson spent much of his childhood touring around in a house bus with his family band.  George eventually moved to Nashville, where he's a highly respected member of the acoustic music community there. He's the leader of his own stringband which specialises in rollicking old time fiddle tunes and classic bluegrass songs. The George Jackson Band was an official showcase artist at the International Bluegrass Music Association's major festival and conference in 2019 and they were due to tour the UK in summer 2020 before Covid stopped play. During the pandemic, with full band gatherings impossible, George performed regular livestream gigs in a duo with his wife, acclaimed folk/Americana artist Rachel Baiman. George is also a skilled composer and the fiddle tune Dorrigo (from his debut album Time and Place) went somewhat viral in 2019, with over 100 people around the world learning, recording and posting their own versions of the tune. George is an in-demand fiddle tutor and has also been working on his second album in recent months – a collection of fiddle and banjo duets, featuring seven different renowned banjo players who complement Jackson's masterful fiddle playing.