While the doors to our beloved venue remain closed and the whole world as we know it seems to have turned upside down, we wanted to continue to do what we love doing! So…. we are very proud to present "Virtually Green Note… in the round"… a series of specially-curated, unique online musical events that will run every Wednesday and Friday evening at 8pm (UK time), streamed live to our website, our YouTube and Facebook page.
If you watch this show (and are able to) we would like to like to ask you to make a donation via our PayPal link and support the musicians during this difficult time. All the money raised for each show, will be divided  between the venue and the three artists playing on this date. Please know that we, and all the musicians involved, are incredibly grateful for the support of music-loving audiences… and it enables us to keep doing what what we do!
Suggested donation £10, but any donation will be much appreciated. Thank you!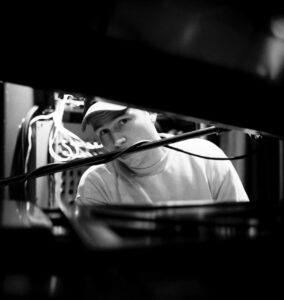 JOSH FLOWERS is a songwriter living on the Kent Coast who is recording his debut album in October. His songs aim to blend the mundane with the profound and humour with melancholy. Other projects include the duo band Echobaby and playing with folk singer Roo Panes.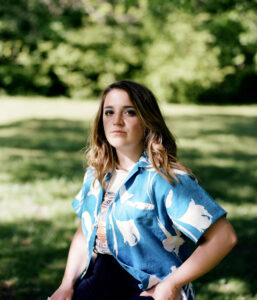 CARLY BANNISTER Born and raised in Nashville, Tennessee, Carly Bannister offers a refreshing take on the Nashville sound. Bannister draws on the engaging melodies of icons like Kacey Musgraves while invoking the raw lyric of artists like Brandi Carlile, allowing for a wide but sincere appeal. Bannister's songwriting is at once witty, searching, and disarming—she conveys dense, complex emotions through fresh and singable melodies, resulting in songs both weighty and weightless.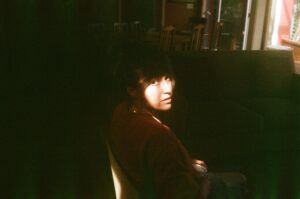 JULIANNA ZACHARIOU is a songwriter, producer and multi-instrumentalist with a knack for melody and effortless presentation. Her recent release, rope swing, tackles the embarrassment, pain, utter joy and exploration of becoming an adult. Entirely recorded and produced on her own, this project is her most personal and celebratory piece of work yet. She lives in Southern California where she enjoys cooking, reading out loud, and tinkering with antiques.