While the doors to our beloved venue remain closed and the whole world as we know it seems to have turned upside down, we wanted to continue to do what we love doing! So…. we are very proud to present "Virtually Green Note… in the round"… a series of specially-curated, unique online musical events that will run every Wednesday and Friday evening at 8pm (UK time), streamed live to our website, our YouTube and Facebook page.
If you watch this show (and are able to) we would like to like to ask you to make a donation via our PayPal link and support the musicians during this difficult time. All the money raised for each show, will be divided  between the venue and the three artists playing on this date. Please know that we, and all the musicians involved, are incredibly grateful for the support of music-loving audiences… and it enables us to keep doing what what we do!
Suggested donation £10, but any donation will be much appreciated.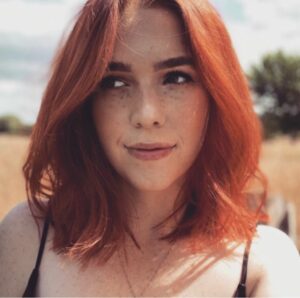 LAURA OAKES: Two time winner of best Female Vocalist at the British Country Music Awards, Laura Oakes has enjoyed some of the UK's most prestigious festivals and stages including C2C, The Great Escape, The Long Road, Cornbury, Cambridge Folk Festival and Camp Bestival. As well as support for some of the most notable talent coming out of the UK and the US including Morgan Evans, Lauren Alaina, Jimmie Allen, The Shires and Ward Thomas.
Her 2020 EP 'How Big Is Your World' was released as the pandemic swept the world but non the less received playlisting from BBC Radio 2 and pick up across Chris Country Radio, Country Hits. Reaching no.11 in the UK iTunes Country chart the EP also pricked the ears of Spotify and Apple on both sides of the pond securing playlists and amassing over 1.5 million streams.
Forever productive, Laura has also been working on new material written with some of the world's best songwriters; James T Slater (Martina Mc Bride), Beth Nielson Champan (Faith Hill) and Jason Lehning (Alison Krauss).  Stay tuned for further releases in 2021.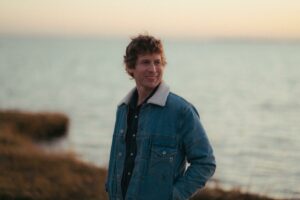 JESSE TERRY: With his seventh album When We Wander due for a spring 2021 release and a series of livestreamed concerts firing up his ever-growing fanbase, Americana singer-songwriter Jesse Terry has ridden out the pandemic like few artists can. Raves from the likes of No Depression ("instant accessibility…brilliance and clarity") and Pollstar ("it's easy to imagine hearing his songs on the radio in between cuts by Bob Dylan, James Taylor, Jackson Browne and Joni Mitchell") are great, but his fan community is what's truly priceless. A full-time touring artist for the past decade, the John Lennon Songwriting Contest Grand Prize winner and onetime Music Row staff writer normally plays 150 shows a year – from Bonnaroo, to the Philadelphia Folk Festival and AmericanaFest. When We Wander, the first album he wrote since becoming a parent, was recorded live with his band, and the family theme courses through it like a river through a canyon.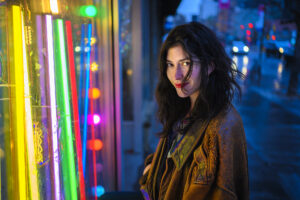 JULIET GARRETT: Singer-songwriter Juliet Garrett's music is "a remedy for the soul" (Camden Live). Raised on an island in New York State, her songs toe the line between observation and fantasy, inviting the listener to join her in believing in our better angels. With songs that are "well-written and refreshing" (Polyvinyl), Juliet's "sound evokes comparison to the best seventies songwriters while still remaining fresh" (Independent Music News). She has remained active during lockdown, playing live streams and cultivating a dedicated online audience. She has also transformed her childhood bedroom into a recording studio, and is hard at work on new songs. Her first EP, Corners of Pretend, was released on March 19th and is available on all streaming platforms.