While the doors to our beloved venue remain closed and the whole world as we know it seems to have turned upside down, we wanted to continue to do what we love doing! So…. we are very proud to present "Virtually Green Note… in the round"… a series of specially-curated, unique online musical events that will run every Wednesday and Friday evening at 8pm (UK time), streamed live to our website, our YouTube and Facebook page.
If you watch this show (and are able to) we would like to like to ask you to make a donation via our PayPal link and support the musicians during this difficult time. All the money raised for each show, will be divided  between the venue and the three artists playing on this date. Please know that we, and all the musicians involved, are incredibly grateful for the support of music-loving audiences… and it enables us to keep doing what what we do!
Suggested donation £10, but any donation will be much appreciated.
Strada Music presents… 
LAUREN HOUSLEY is a young woman who packs the one-two punch of a powerhouse vocal and a story to tell. She returns with the long-awaited release of her third album, Girl From The North in April 2021. Wrapped in a fresh and eclectic sound, the central theme of the new record is one of rediscovering herself and her roots.
Lauren's style remains grounded in the roots world, with a hint of one of her childhood influences – "good Pop songwriting".
Lauren's independently released first two albums, Sweet Surrender in 2015 and The Beauty of This Life in 2017, quickly garnering acclaim from fans, critics and fellow musicians. Her single "Ghost Town Blues"' was playlisted by BBC Radio 2, where fans include Bob Harris and album track, "The Waiting Game", became Robert Elms' favourite track of the year on his BBC Radio London Show.
She was invited by Live Nation t perform at 02 Arena in London as part of Bluesfest, alongside some of the artists that have inspired her, including Van Morrison & Tedeschi Trucks Band. As well as opening for Vintage Trouble, Jack Savoretti and Van Morrison, Lauren has performed with some of her favourite female contemporaries including Yola and Klara Soderberg (First Aid Kit).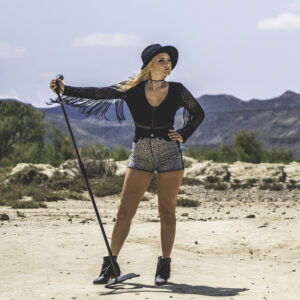 KATY HURT's work ethic and authenticity are apparent in each of her songs and are evidenced by her rigorous touring schedule and accolades. In 2018 she opened for Liam Gallagher at the Pilton Party and 2019 saw Katy and her band perform over 150 shows across two sold out headline tours, as well as international dates in Canada, the US and the Caribbean where she performed alongside Sonia Leigh on the Melissa Etheridge cruise and opened for the Bellamy Brothers at their first UK show in over a decade.
Being an independent artist doesn't seem to be slowing Katy down, with over 350k streams on her debut studio EP "Unfinished Business" on Spotify alone. The EP, which produced the Top 20 hit singles "Revved Up" and "Unfinished Business" was given a 5 star review by Maverick Magazine, where they noted "raw talent seeping through each track". Katy performed at LA NAMM in January 2020, representing brands such as Tanglewood, Yamaha and G7th Capos and flew from Winnipeg to LA and back to continue work on her debut album which is currently a highly anticipated release. Following her return to the UK, she kicked off the year on a high note, headlining at the UKCMSA Awards evening, hosted by Belles and Gals, taking home awards for "Best Female Artist" and "Best UK EP/Album with Unfinished Business".
During the past year, whilst unable to tour due to COVID-19, Katy has entertained thousands, right from their living rooms, with her weekly livestream series on Saturday nights and has recently begun a second series on Wednesday's where she dives into the origins of the music that raised her.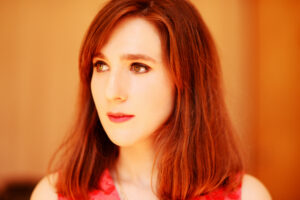 ANNIE DRESSNER: Since moving from her hometown of New York City to the UK ten years ago, Annie has garnered rave reviews for her recordings and live performances. Her music has drawn comparisons to Mazzy Star, Jenny Lewis, and Phoebe Bridgers, whilst receiving airplay from BBC Radio 1, 2, & 6Music.
From her 2011 debut album 'Strangers Who Knew Each Other' through her second full-length 'Broken Into Pieces' produced by Nigel Stonier (Thea Gilmore), to 2020's lockdown release 'Coffee At The Corner Bar', Annie has gone from strength to strength. Her straightforward lyrical style, sharp ear for wordplay, and crisp, lilting vocals offer listeners a front row seat to her stories.
Shortlisted for Female Artist of the Year 2020 by Fatea Magazine, Annie has shared the stage with, amongst others, Echobelly, Lucy Wainwright Roche, and Martin Stephenson. Her songs have received considerable airplay on BBC Radio 2 and 6Music(Gideon Coe, Tom Robinson, Steve Lamacq, Tom Ravenscroft) and on Radio 1 via her co-write with Saturday Night Gym Club's 'The Nowhere Team', and she has collaborated and co-written songs with The Last Dinosaur, Saturday Night Gym Club, Matthew Caws, Polly Paulusma, Nigel Stonier & Tim Gordine.