While the doors to our beloved venue remain closed and the whole world as we know it seems to have turned upside down, we wanted to continue to do what we love doing! So…. we are very proud to present "Virtually Green Note… in the round"… a series of specially-curated, unique online musical events that will run every Wednesday and Friday evening at 8pm (UK time), streamed live to our website, our YouTube and Facebook page.
If you watch this show (and are able to) we would like to like to ask you to make a donation via our PayPal link and support the musicians during this difficult time. All the money raised for each show, will be divided  between the venue and the three artists playing on this date. Please know that we, and all the musicians involved, are incredibly grateful for the support of music-loving audiences… and it enables us to keep doing what what we do!
Suggested donation £10, but any donation will be much appreciated. Thank you!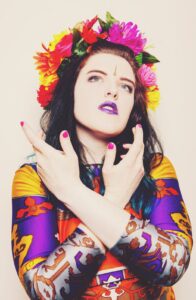 LUCY WARD: Named "Brit-Folk's most vibrant and forthright new young talent" by MOJO, "Impressive and original" by The Guardian and "Inspiring" by Billy Bragg, BBC Radio 2 Folk Award Winner Lucy Ward is a critically acclaimed singer-songwriter and folk musician. Her songs are a sweet mixture of evocative imagery and quiet, involving beauty; passion, protest and tradition all rolled into one. Her voice is breathtaking; this captivating and powerful performer and has a unique ability to inhabit the very heart of every song.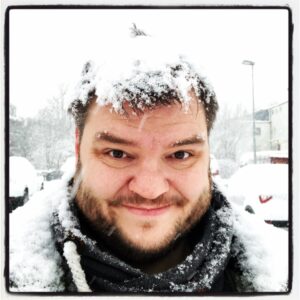 SVAVAR KNÚTUR: A son of the melancholic eastern fjords and the chill north of Iceland, the gruff, yet gentle Troubadour Svavar Knútur reflects upon the existential crises and frolicking joys of modern day rustic fjord dwelling men.
In perfect harmony with his vocation as a lifelong nonconformist, Svavar's favourite activity is dismantling myths and post-colonial gentle-savage stereotypes about his "elfish and magical" people and country. Knutur's songs of misery and redemption deliver a healthy dose of hope in the midst of despair and darkness.  Svavar Knútur also enjoys exploring the unique melodies and narratives of languages, as each language presents a unique colour and shade in the tapestry of the human race.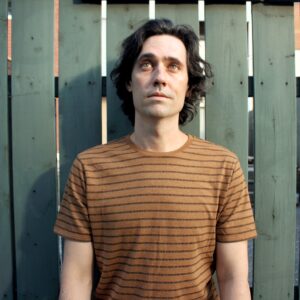 ADYN TOWNES: Adyn Townes has a way with words. From Canada's east coast, his first full-length album, "After The Fall" was released in July 2018 to great national radio support and earned a nomination for 'Pop Recording of the Year' at the 2019 East Coast Music Awards. A five-time International Songwriting Competition finalist and winner of MNB's SOCAN Song of the year, his self-deprecating banter disarms any live audience and sets the stage for his beautiful and honest songwriting. With over 10 years of experience in the industry, Townes' undeniable commitment to his music has enabled him to continue developing his one-of-a-kind sound and producing a high-quality, mesmerizing live show for his fans. Townes shows no sign of slowing down, with his second album 'In Frames' set to be released later this year. He'll be releasing the album in 3 instalments over the next several months, with the first instalment, In Frames 1A, released on October 30, 2020.