While the doors to our beloved venue remain closed and the whole world as we know it seems to have turned upside down, we wanted to continue to do what we love doing! So…. we are very proud to present "Virtually Green Note… in the round"… a series of specially-curated, unique online musical events that will run every Wednesday and Friday evening at 8pm (UK time), streamed live to our website, our YouTube and Facebook page.
If you watch this show (and are able to) we would like to like to ask you to make a donation via our PayPal link and support the musicians during this difficult time. All the money raised for each show, will be divided  between the venue and the three artists playing on this date. Please know that we, and all the musicians involved, are incredibly grateful for the support of music-loving audiences… and it enables us to keep doing what what we do!
Suggested donation £10, but any donation will be much appreciated. Thank you!
MADISON VIOLET are a JUNO nominated duo composed of Brenley and Lisa who met at a Toronto restaurant in 1999. Since then, the pair have created 9 albums together.
Over the years, Madison Violet have acquired quite a few accolades such as the Canadian Folk Music Award and a Critic's Choice award from Country Music People's Magazine. Their songs have been featured on MOJO's Top 10 Playlist, and received a mass of acclaim from the BBC, the CBC, and NPR.
"Madison Violet has suddenly appeared like a ray of sunshine on a rainy day." No Depression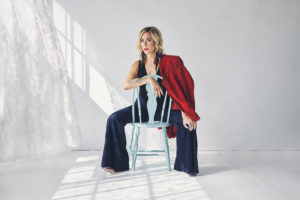 AMANDA RHEAUME is an award winning Métis singer-songwriter hailing from Canada with a slightly gritty, deeply personal and instantly accessible Americana sound. An engaging performer, Rheaume has developed a following across Canada and in Europe, where she tours regularly. One of her great gifts as a songwriter is her ability to take the personal and make it universal, drawing upon her own experience to deliver messages with a wide resonance.
Her fifth album, The Skin I'm In (2019) presents a compellingly portrait of an artist fully comfortable in her own skin, personally and musically. Amanda has played at The Green Note several times and loves and misses it!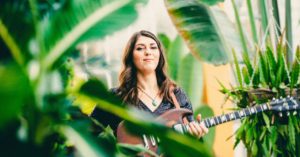 TERRA LIGHTFOOT: Canadian roots rocker Terra Lightfoot is a ferocious talent. Her songs tap into the raw emotion of hearts supercharged by love, loneliness and temptation. Her playing melds expert finger-picking and distorted, hook-heavy melodies. And her elemental voice commands attention and awe, whether on slow-burning soul ballads or hard-charging rock numbers.
Terra released her self-titled debut album in 2011; its critically acclaimed follow-up, 2015's Every Time My Mind Runs Wild, marked the artist's arrival as a striking songwriter and compelling live performer. 2017 brought two new albums: the orchestral collaboration Live in Concert and her third studio album, New Mistakes, the latter nominated for Adult Alternative Album of the Year at the 2018 JUNO Awards and long-listed for the 2018 Polaris Music Prize.
Shot through with the guitarist-vocalist's powerful, bluesy soul, vivid lyrics and six-string virtuosity, New Mistakes album earned praise from the likes of No Depression, Pop Matters, Guitar Player, and CBC Music.
"If you haven't seen Terra Lightfoot perform live, then do yerself a favour and get a ticket next time she's in town. Lightfoot is the total package: she can write a hooky tune, rip through a blistering guitar solo and sing the hell out of any song she likes" – CBC Music