While the doors to our beloved venue remain closed and the whole world as we know it seems to have turned upside down, we wanted to continue to do what we love doing! So…. we are very proud to present "Virtually Green Note… in the round"… a series of specially-curated, unique online musical events that will run every Wednesday and Friday evening at 8pm (UK time), streamed live to our website, our YouTube and Facebook page.
If you watch this show (and are able to) we would like to like to ask you to make a donation via our PayPal link and support the musicians during this difficult time. All the money raised for each show, will be divided four ways, between the venue and the three artists playing on this date. Please know that we, and all the musicians involved, are incredibly grateful for the support of music-loving audiences… and it enables us to keep doing what what we do!
Suggested donation £10, but any donation will be much appreciated. Thank you!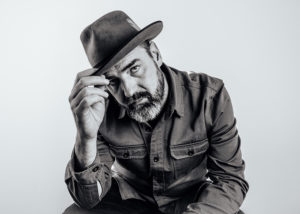 MARTIN HARLEY: This year Martin is nominated as Acoustic Blues Artist of the year and Instrumentalist of the year at the UK Blues Awards. Music Rader placed him #7 in the World Greatest Blues Guitarist poll. In 2018 Martin Harley was ranked #16 in the World's Best Acoustic Guitarist in Total Guitar Magazine and he was nominated as Instrumentalist of the Year at the Americana Music Association UK Awards.
If success can be measured by growing global demand to attend Martin's dynamic live performances, then perhaps his touring schedule is proof of that. He recently played to a full house at the Union Chapel in Islington, London and has appeared at Edmonton, Vancouver, Canmore and Calgary Folk Festivals in Canada, Glastonbury Festival, Bestival and Beautiful Days in the UK, numerous European and US tours and events including the Americana Music Association UK's AmericanaFest in London, The Bluebird in Nashville and Tønder in Denmark.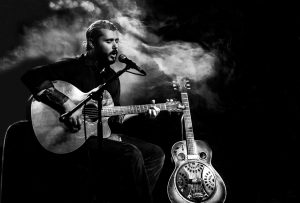 DOM MARTIN: European Blues Award winner and 3 times nominee in the current UK Blues Awards, Dom Martin from Belfast is a recent regular at Green Note having played to capacity audiences twice in the last year or so and is booked to play again in October 2020. He releases his new single "Mercy Live at Green Note London" on Friday 10th April and the track will be central to his GoFundMe campaign "Mercy For The NHS".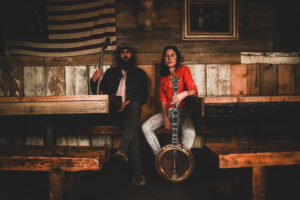 THE LOWEST PAIR: Fans already know the chemistry between Palmer's Midwestern charm, those long winters spent listening to a steady diet of Townes Van Zandt and John Hartford, and Kendl's poetic and playful way with words. Kendl's voice finds the link between Nanci Griffith and Gillian Welsh, and her barefoot-in-the-cool-river-water mystique, combined with Palmer's worn paperback ease, always makes for a captivating sound, but what's new in 2019 is both the expansion of musical sounds (harmonica, drum, bass, violin, mandolin) and an incredible sharpening of their song craft. THE PERFECT PLAN is due out in early 2020.