MATT OWENS: Matt Owens is the archetypal 'working' musician, whose gritty narratives and brutal song-noir are fast forging a reputation for the ex-Londoner as the songwriter's songwriter of choice.
Having co-founded the hugely successful Noah & The Whale, touring the world countless times and selling over a million records, Matt has more recently been collaborating with the new crop of UK Americana trailblazers such as Elles Bailey and Robert Vincent (who both grace his latest album Scorched Earth) as well as finding time to play in Thea Gilmore's live band and on her Number 1  album,  Small World Turning.
A veteran of touring (opener Cargo For The Road was originally written on a Noah' tour bus from Seattle to Fargo), Owens was touring up to 200 shows a year before the pandemic hit, playing 30 festivals a year as far flung as Glastonbury, Loopallu, Doolin Folk Festival and Purbeck Valley Folk Festival.
In lockdown Matt kept busy writing his third album (working title "If you won't leave me, I'll find someone that will,") co-writing with Elles Bailey for her forthcoming record, producing a number of  new upcoming artists, and running his own weekly show "StageTime" on Radio Bath, championing emerging Americana artists. He also launched and successfully sold out Bath's first Americana Music Festival, The 7 Hills (featuring Beth Rowley, Louis Brennan, Michele Stodart, Lady Nade) in his new hometown.
Following on from his critically-acclaimed debut solo album Whiskey and­­­­­ Orchids (produced by Nigel Stonier) the Covid-delayed show at Green Note is set to celebrate the vinyl release of Scorched Earth.
Released in autumn 2020, Scorched Earth featured an all-star cast of Americana glitterati: Robert Vincent, Joe Harvey-Whyte (The Magic Numbers), Fred Abbott (Noah and the Whale), Deni Bonet (REM) and finds the ex-Noah and the Whale man at the top of his game.
Recorded at Manchester's Airtight Studios and Mizpah Studio in Bath, the album sees Owens pushing in new directions, both lyrically and sonically. The result is an album more aurally dynamic than its acoustic-and-piano-led predecessor, and whilst his signature Neil Young-esque harmonica is still ever present, an old Gretsch electric is now often favoured to his beloved 60's Gibson Dove acoustic.
However it is Owens' song-writing that stands front and centre. It is in the nuanced, absurd and over-shared that Owens finds the universal themes, with a knack for empathising with the human condition, regardless how far gone his protagonist's plight. Scorched Earth engages, whether it's in stories of fleeing the Mexican cartel, the passing of time relayed through the elephant's graveyard of abandoned tents at a festival, or an afterlife where Orpheus and God rejoice in the arrival of John Prine. His songs document life's tragedies, whilst weathering them with a wry smile, all the while sounding rooted in modern times.
Matt brings an all-star cast to Green Note featuring the Little Mammoths rhythm section, Geoff Widdowson on keys (Danny and the Champs), Camilla Skye on vocals and Hannah Johns on violin (The Leylines.)
Not to be missed.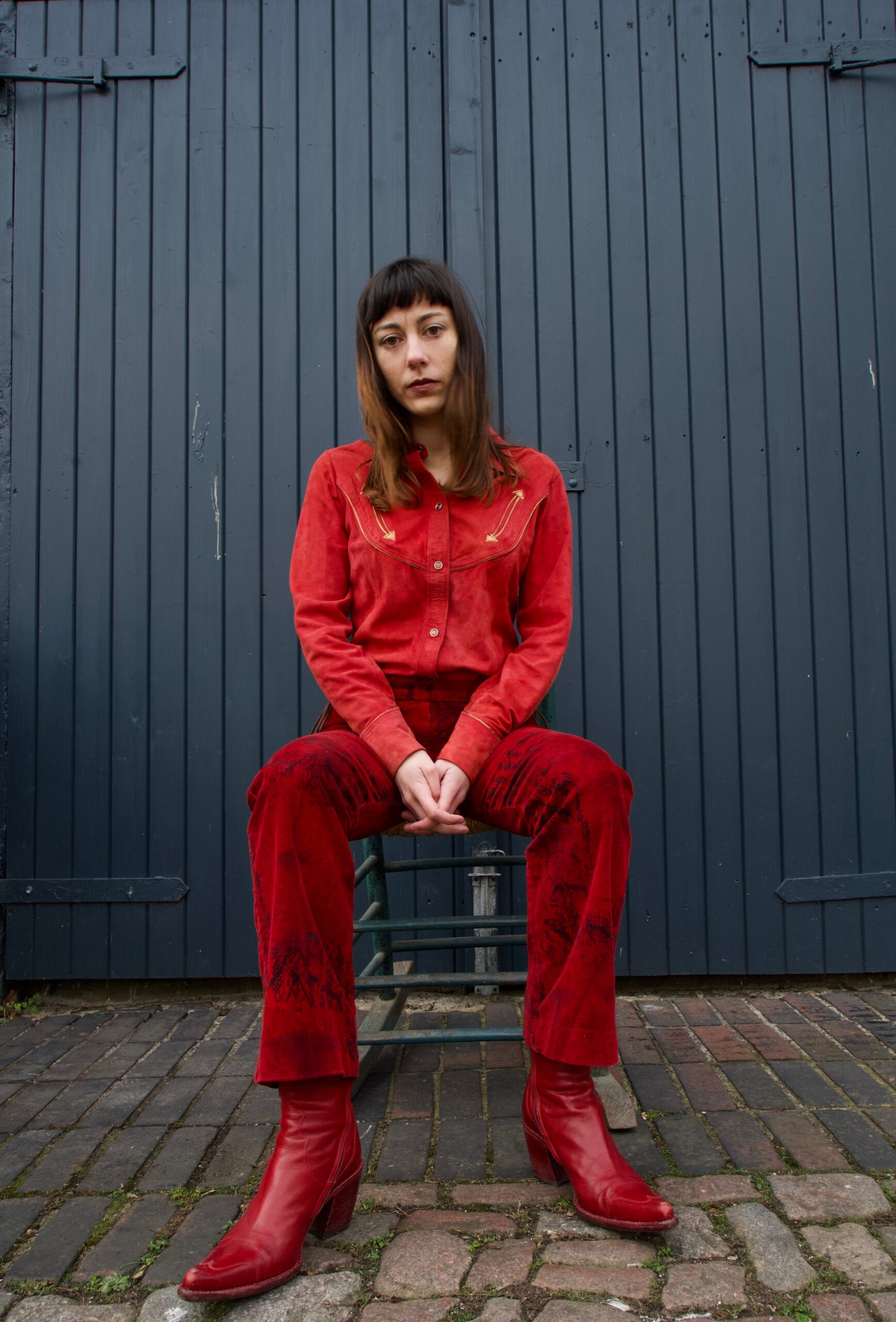 Support from NAOMI IN BLUE: Naomi in Blue released her debut EP, The Experiment, to a series of great reviews in February. The EP blends sharp storytelling with experimental soundscapes. Naomi in Blue questions the constraints of genre and takes us beyond Americana to a cinematic sound that's post country. Her songs speak to the Laurel Canyon scene, while drawing on Latin roots to search for an identity that crosses thousands of miles from London to the Chilean countryside.
Naomi Larsson is an award-winning journalist in her own right, who has turned to music as another way to tell stories, reconstructing what we understand a singer-songwriter to be.
"This is a truly excellent E.P. If Naomi In Blue were able to produce an album of equally high quality, it would be a rare treat."  Americana UK 9/10