While the doors to our beloved venue remain closed and the whole world as we know it seems to have turned upside down, we wanted to continue to do what we love doing! So…. we are very proud to present "Virtually Green Note… in the round"… a series of specially-curated, unique online musical events that will run every Wednesday and Friday evening at 8pm (UK time), streamed live to our website, our YouTube and Facebook page.
If you watch this show (and are able to) we would like to like to ask you to make a donation via our PayPal link and support the musicians during this difficult time. All the money raised for each show, will be divided four ways, between the venue and the three artists playing on this date. Please know that we, and all the musicians involved, are incredibly grateful for the support of music-loving audiences… and it enables us to keep doing what what we do!
Suggested donation £10, but any donation will be much appreciated. Thank you!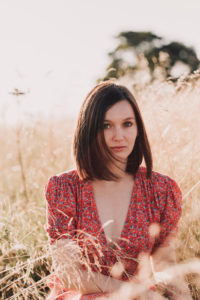 MAZ O'CONNOR: English singer and songwriter Maz O'Connor has been described by The Guardian as 'one of folk's brightest young talents'. With a stunning voice, intelligent, bold lyrics and a talent for story-telling, she's released 3 albums and gained a loyal following since winning a BBC Performing Arts Fund Fellowship in 2014 (Adele was a previous recipient). During this year she wrote her album 'This Willowed Light', which earned her a nomination for the BBC Radio 2 Folk Horizon Award and appearances at high profile festivals such as Cambridge Folk Festival, WOMAD and Glastonbury. Her second album 'The Longing Kind', was a coming-of-age piece, about which Songlines wrote: 'There is an inquiring intelligence as well as an emotional sensibility at work here…she plays and sings beautifully *****'. She toured the U.K. and Europe, and opened for such artists as David Gray, Thomas Dybdahl & Rosanne Cash. O'Connor's new album 'Chosen Daughter 'is a concentrated feminist statement. It is not protest music, but a very personal album which explores, and celebrates, the feminine, inspired by the stories of her female ancestors. It was released in October 2019 and called 'her most ambitious album yet' but The Observer. 'Maz O'Connor's ace, apart from her remarkable songwriting talent, is her captivating voice ****' (Q)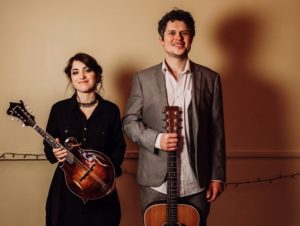 GILMORE & ROBERTS: Contemporary folk/acoustic duo Gilmore & Roberts combine award-winning songwriting with astounding musicianship and their trademark harmonies to create a powerful wall of sound. Nominated three times at the BBC Radio 2 Folk Awards, Katriona Gilmore (fiddle, mandolin) and Jamie Roberts (guitar) met while studying at Leeds College of Music and released their debut album in 2008.
Since then, the duo have toured Canada and mainland Europe, played some of the UK's biggest acoustic festivals, toured with folk rock legends Fairport Convention and won countless accolades for their genre-spanning work. Gilmore & Roberts released their fifth studio album, A Problem Of Our Kind, in October 2018.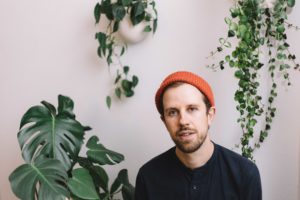 THE MAGIC LANTERN: The Magic Lantern is the musical moniker of Jamie Doe, an artist dedicated to addressing the fear and anxiety present in us all. Following his stunning third album 'To The Islands' released in November 2018, his new EP 'The Life That I Have' is a bridge between being and becoming, and confronts, sits with and acknowledges the inevitability of a loss witnessed in slow motion and the everyday moments of joy that sustain us. 
'The Life That I Have'  EP is out now.
"Something very, very special" 
– Lauren Lavern, BBC 6 Music