While the doors to our beloved venue remain closed and the whole world as we know it seems to have turned upside down, we wanted to continue to do what we love doing! So…. we are very proud to present "Virtually Green Note… in the round"… a series of specially-curated, unique online musical events that will run every Wednesday and Friday evening at 8pm (UK time), streamed live to our website, our YouTube and Facebook page.
If you watch this show (and are able to) we would like to like to ask you to make a donation via our PayPal link and support the musicians during this difficult time. All the money raised for each show, will be divided  between the venue and the three artists playing on this date. Please know that we, and all the musicians involved, are incredibly grateful for the support of music-loving audiences… and it enables us to keep doing what what we do!
Suggested donation £10, but any donation will be much appreciated. Thank you!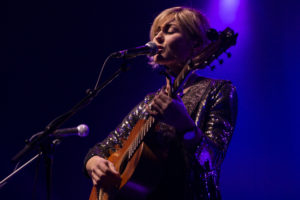 MEGAN O'NEILL: Megan O'Neill is an Irish-born singer-songwriter, currently about to launch her fourth studio release in the form of an album later this year. To date Megan has hit the #1 spot on iTunes twice with her releases, has toured with Sir Tom Jones across the UK and has opened for Jamie Cullum and Lighthouse Family just this year in Dublin. She has had one of her songs ('Don't You') featured on hit ABC TV Show 'Nashville' and later this year, she will have another major Netflix Sync – yet to be announced!
Megan is an integral artist in the currently booming UK Country-Americana Music Scene, been termed countless times as one of the rising stars (uDiscover, TimeOut Magazine).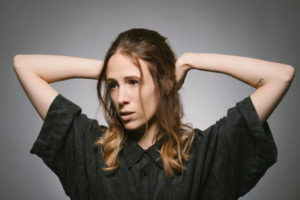 KATEY BROOKS: Katey Brooks is a rebellious artist that resists formula. A devastating songwriting talent this 'rising singer-songwriter had the crowd eating out of her hands' (The Independent) and is simply 'not to be missed' (Time Out). The 'powerful' (Evening Standard) songstress defies easy classification, with a sound blending folk, soul, blues and country. Her finger-picked, harmony-inflected sound on the 2016 I Fought Lovers EP received an enthusiastic reception from radio stations around the UK and internationally, including BBC Radio 2, BBC 6 Music and CBC Canada and her new album Revolute was released in May 2019 to huge critical acclaim across the world. Revolute blends soul and folk with Americana to "create something hopefully pretty different…My realm is connection and emotion, something quite raw, I think" – says Katey.
To watch her sing live is to witness emotional exorcism, but when you know her backstory, it's hardly a mystery why. Growing up inside a cult, as a child Katey found refuge in song. Later, she travelled the world with her guitar on her back, writing everywhere from the Occupied West Bank to an abandoned Finnish island. Over a career spanning four continents, Brooks has journeyed from intimate living rooms to opulent concert halls, from dive bars to decorated studios with some of music's biggest names, boasting famous admirers like Joss Stone. She has recorded with Bill Wyman of the Rolling Stones and Paloma Faith at Abbey Road for BBC Radio 2's Children in Need single. She has shared bills with a host of big names including Newton Faulkner, Ghostpoet, Martin Simpson, Deaf Havana, Lou Rhodes (Lamb), Mike and the Mechanics, and Mystery Jets. She has played some of the world's biggest festivals including Glastonbury, WOMAD, the 2012 Paralympics, the Cambridge Folk Festival and Australia's National Folk Festival.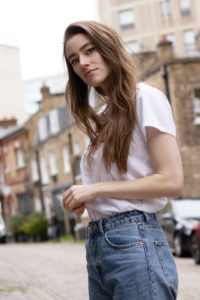 VIC ALLEN: Blending an acoustic driven sound with strong influences from modern country music, Vic Allen is a rising name on the UK scene. The past year has seen the release of her EP "Enough", tracks from which received airplay on Country Hits Radio and BBC stations, as well as placement of lead single "Talk" on Spotify's official "New Music Nashville" playlist. In 2019 Vic opened up for Sarah Darling on her Wonderland tour, and performed her own headline show to a packed audience at the Green Note.This March Vic visited Nashville to perform at the Song Suffragettes 6th anniversary show and appear on Radio Disney Country, and released her latest single I Can on June 12th.