While the doors to our beloved venue remain closed and the whole world as we know it seems to have turned upside down, we wanted to continue to do what we love doing! So…. we are very proud to present "Virtually Green Note… in the round"… a series of specially-curated, unique online musical events that will run every Wednesday and Friday evening at 8pm (UK time), streamed live to our website, our YouTube and Facebook page.
If you watch this show (and are able to) we would like to like to ask you to make a donation via our PayPal link and support the musicians during this difficult time. All the money raised for each show, will be divided  between the venue and the three artists playing on this date. Please know that we, and all the musicians involved, are incredibly grateful for the support of music-loving audiences… and it enables us to keep doing what what we do!
Suggested donation £10, but any donation will be much appreciated.
Curated by True North Music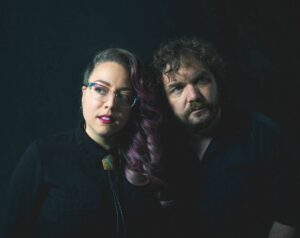 MELODY WALKER & JACOB GROOPMAN (FRONT COUNTRY): Sensational singer and gifted songwriter, Melody Walker, and versatile multi-instrumentalist Jacob Groopman form the core of acclaimed Nashville-based band Front Country. Originally starting out as a bluegrass band in 2012, Front Country have always drawn on a broad palette of influences, and in 2017 they headed up Rolling Stone magazine's list of 10 New Country Artists to Watch. Their third album, 2020's Impossible World, moved further into roots-pop and Americana, delivering catchy grooves as well as some searing social commentary. Melody and Jacob are both veterans of years of worldwide touring, and have experimented with folk, rock, world music and Afrobeat with their various projects. They've long stood up for diversity and inclusion in American roots music, and Melody's song Live and Let Live (co-written with Justin Hiltner) has become an anthem for Bluegrass Pride in the USA.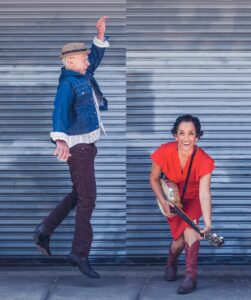 EVIE LADIN & KEITH TERRY: Based in Oakland, California, Evie and Keith perform an entertaining and unique mix of Appalachian roots music, step dance and body percussion. They have toured the UK regularly for many years, including performances at WOMAD Festival (and Green Note!). Multi-talented singer, songwriter, clawhammer banjo player and step dancer Evie Ladin has been playing banjo since the age of eight and clogging since she was just five! Steeped in traditional Appalachian music and dance, she also brings a contemporary vision both to her music, and as leader/choreographer of all-female dance troup MoToR/dance. Versatile musician and dancer Keith Terry takes care of double bass and percussion, and joins Evie in dance elements of their performances. Founder of the International Body Music Festival and a skilled proponent of the art of body percussion, Keith has performed and taught at prestigious venues worldwide for decades, both solo and in his duo/band with Evie.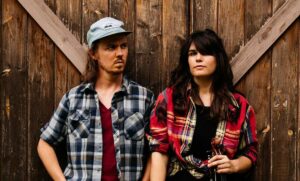 GOLDEN SHOALS: Blending old time Appalachian traditions with fine contemporary songwriting, great harmony singing and excellent musicianship on fiddle, guitar and banjo, Amy Alvey and Mark Kilianski formed their duo in Boston, where they both studied at the prestigious Berklee College of Music. They combine the polished technique of music conservatory training with the grit, drive, and soul of their musical heroes, legendary mountain musicians like Roscoe Holcomb and Ola Belle Reed. Equally influenced by wordsmiths like Gillian Welch and Townes Van Zandt, Golden Shoals released their latest self-titled album in summer 2020, following up  previous releases under their former name Hoot & Holler (changed to avoid ongoing confusion with a similarly named band). This engaging and entertaining duo has toured across the USA, Canada, UK, Germany and Australia, and was set to return for a second UK tour in autumn 2020 before the pandemic stopped play.