While the doors to our beloved venue remain closed and the whole world as we know it seems to have turned upside down, we wanted to continue to do what we love doing! So…. we are very proud to present "Virtually Green Note… in the round"… a series of specially-curated, unique online musical events that will run every Wednesday and Friday evening at 8pm (UK time), streamed live to our website, our YouTube and Facebook page.
If you watch this show (and are able to) we would like to like to ask you to make a donation via our PayPal link and support the musicians during this difficult time. All the money raised for each show, will be divided  between the venue and the three artists playing on this date. Please know that we, and all the musicians involved, are incredibly grateful for the support of music-loving audiences… and it enables us to keep doing what what we do!
Suggested donation £10, but any donation will be much appreciated.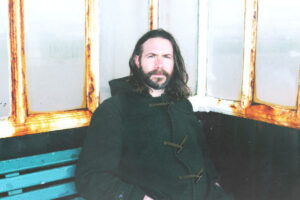 M G BOULTER is a songwriter and musician living on the Thames coast in Essex, UK. He has been a pivotal member of many US and UK bands over the years including The Simone Felice Group, Blue Rose Code, The Duke & the King and Emily Portman's Coracle Band. M G's songwriting creates vignettes of ordinary life often set in the seaside location of his hometown, Southend-on-Sea. This writing form is crystallised in his latest work Clifftown. Working again with producer Andy Bell and a host of friends from bands as diverse as Bellowhead and Spritiualised, M G has created an all encompassing personal history of growing up in seaside suburbia which is both affecting and observant.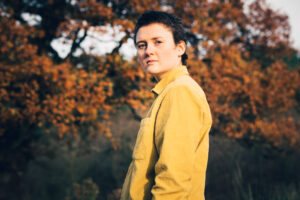 DANI LARKIN
: Hailing from the Armagh-Monaghan border, Dani Larkin is being heralded as one of Ireland's finest songwriters. She has been creating music for several years, is a well known face on the live circuit and is 'steadily emerging as a rising star on the Irish contemporary and alt folk scene' (Irish Times). A storyteller by nature, her music is inspired by the folktales she was raised with, intertwined with elements of traditional melodies and rhythms from around the world in a timeless tradition.
2021 is set to be her breakthrough year, kicking off with her debut Folk Alliance International earlier this year, which will be followed by the release of her eagerly awaited debut album 'Notes For A Maiden Warrior' due for release this Summer. In the past she has opened for the likes of Rufus Wainwright, Lisa O'Neill, Wallis Bird and in 2020 had notable performances at Ireland Music Week, Output, Other Voices (Belfast & Ballina) and is seen as one of the brightest lights on the Irish scene currently.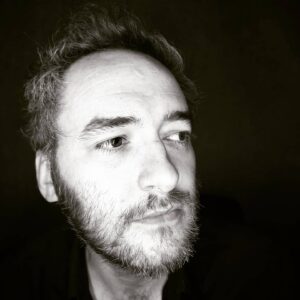 KING CEDAR: The project of songwriter Stephen Macartney, King Cedar was wrought from too much time spent along too many roads, and not enough sense learned in more than enough bars. Macartney has spent years collecting stories of life through misadventure, from all across the world; weaving those tales into uniquely captured moments in music.
Having toured the US and written for artists from Tennessee to Texas, Macartney has recently recorded his debut solo album in LA. These musical snapshots combine the charm of Ireland with the road weary philosophy of alternative American folk and stand as testament to the earnest heart and rough edged soul of King Cedar